SiSoftware Sandra database contained 6-core Intel Coffee Lake-S processors.  The commercial launch of these new 14-nm Intel processors is expected in August or September this year.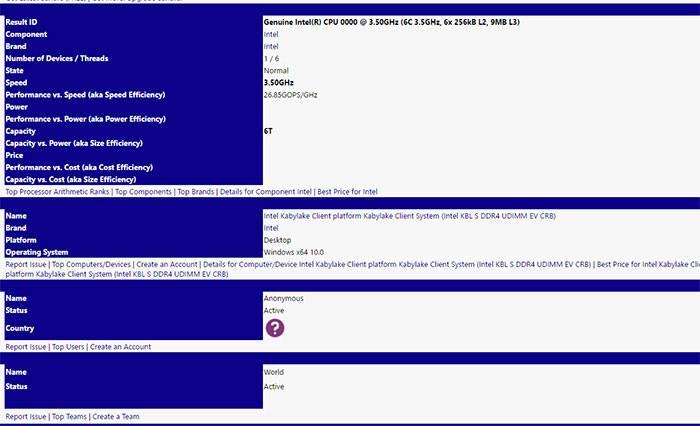 The base frequency in the 6-core model of Coffee Lake-S with support for 12 computational flows is declared at 3.1 GHz, and the frequency at acceleration is 4.2 GHz.  This is noticeably lower than in the case of the 4-core (8-stream) Intel Core i7-7700K processor running at 4.2 / 4.5 GHz.  The performance of the Intel Core i7-7700K model reaches 151 gigaflops, then the Coffee Lake-S 6C / 12T model shows a performance of up to 64 gigaflops.  To justify this, it is possible to reduce the thermal package from 91 W for Core i7-7700K to 81.2 W for Coffee Lake-S 6C / 12T (according to SiSoftware Sandra's testimony).
It also follows from the database readings that the 6-core processor carries 256KB of L2 cache, 12MB  L3 cache, supports DDR4 memory with a frequency of up to 2700 MHz and is based on the Kaby Lake architecture.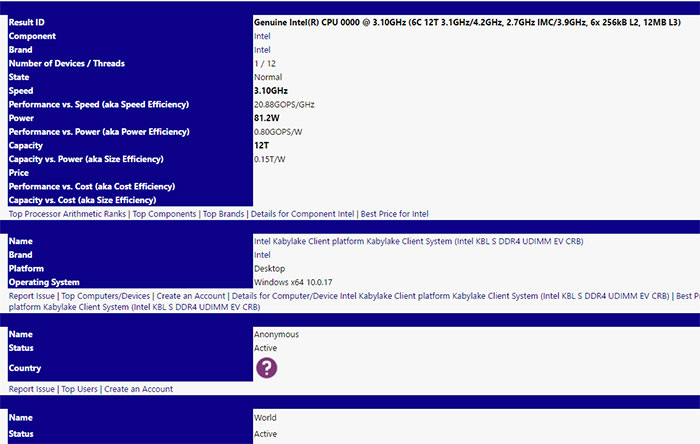 A six-core processor supporting only six computing streams, which was also found in the SiSoftware Sandra database, promises to get a base clock speed of 3.5 GHz and 9 MB of L3 cache.  Apparently, it will belong to the Intel Core i5 line, while the Coffee Lake-S 6C / 12T will be written in the Intel Core i7 line.


Related Products :