The Greek enthusiast sofos1990 should be given credit - this week he spent a lot of time studying the overclocking potential of Intel Skylake-X processors, including models with different number of cores, which did not appear so often in the statistics previously Core i7-7820X .  The eight-core model, we recall, was overclocked to 6.4 GHz.  Continuing experiments with the six-core Core i7-7800X, the Greek overclocker set a series of records in the model standings, and the processor frequency did not exceed 6.0 GHz.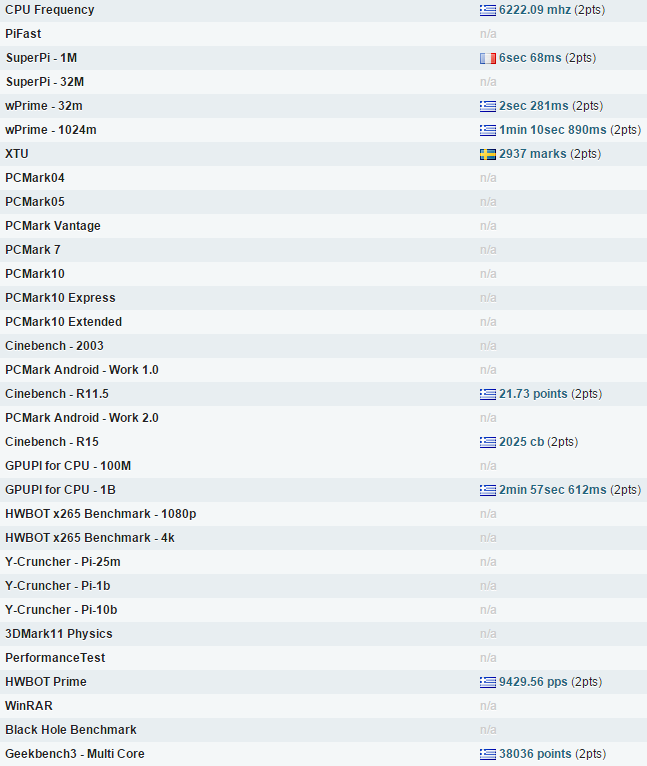 Without load, such a processor under liquid nitrogen could conquer the frequency of 6.22 GHz.  All six cores and Hyper-Threading were active.
The ten-core Core i7-7900X under load loaded up to 5.9 GHz, without losing the activity of all cores and Hyper-Threading.
This processor also updated records in the model, in the most popular computational tests.
 

The smaller number of cores does not always guarantee higher frequencies in overclocking, because the eight-core Core i7-7820X was able to conquer the frequency of 6.4 GHz, and the Core i7-7800X with six cores limited to the 6.22 GHz boundary.


Related Products :