It is known that the serial processors AMD Ryzen Threadripper will be equipped with an unattended system of liquid cooling.  The German representation of AMD on its Facebook page published intriguing photos of the water block with the Ryzen logo, providing images with a commentary on the intentions to use it to cool some upcoming processors ...
Of course, AMD Ryzen 3 processors will debut soon, but they are unlikely to need a full-featured waterblock, but Ryzen Threadripper is unlikely to give up this accessory.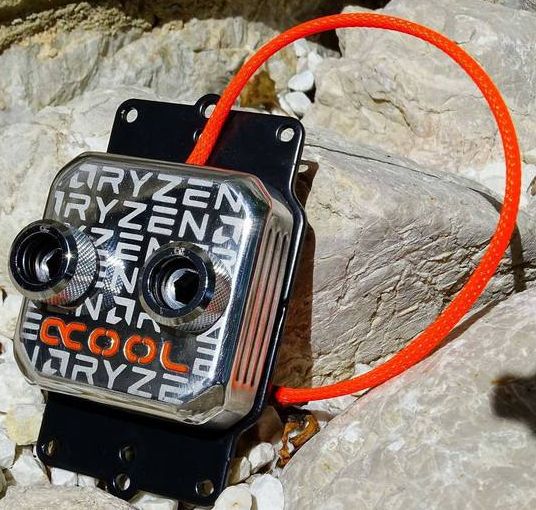 In fact, the system of mounting cooling systems with the appearance of the Socket TR4 processor socket should not change much in comparison with Socket AM4.  At least another well-known producer of FOSS, represented by Arctic, recently announced the compatibility of its solutions with this platform.  On the Alphacool website for this water block, compatibility with Socket TR4 is not specified, but it is sufficient to provide the corresponding plate on the second photo, and the problem will be solved.

Related Products :