In past year western digital company presented the first hard disks with 1Tb (1000 Gb) volume.
Note that the model WD caviar GP WD10EACS with volume one tera-byte, until now, contain four magnetic plate.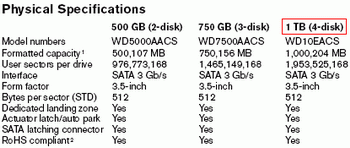 However, in Japanese retail last week were noted a hard disk WD WD10EACS-00D6B0, which was built on three magnetic plate with 334 Gb volume  . Characteristics did not change : 7200 rp/min and buffer volume equal to 16 mb.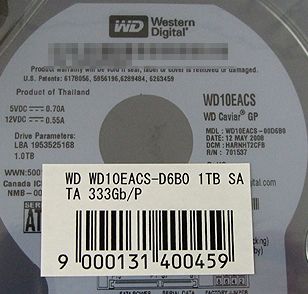 This HDD copy was released on 18 May, 2008, which indicates of its freshness. During January this year WD company already presented hard disks on base of magnetic plates with 320 Gb capacity  .


Related Products :