After MSI , Palit and EVGA , Gigabyte and Asus company presented their own version of the video card GeForce GTX 1070. Gigabyte has introduced only one new product - GeForce GTX 1070 G1 Gaming, while Asus has prepared just two new video cards Asus Strix GeForce GTX 1070 All new products are made on custom PCB and are equipped with large air cooling systems.
Power system video card Gigabyte GeForce GTX 1070 G1 Gaming has a 6 + 2 phase, and there is one 8-pin connector for additional power supply.  Unfortunately, the operating frequencies of new items manufacturer has not yet been named.  Coolant WindForce 3X occupies two slots in height, and includes a large heat sink, two copper heat pipes directly in contact with the GPU and three fans.  Also, the cooling system is equipped with an LED RGB-backlit.  Unfortunately, the cost of GeForce GTX G1 Gaming 1070 and the date of commencement of sales so far have not been named.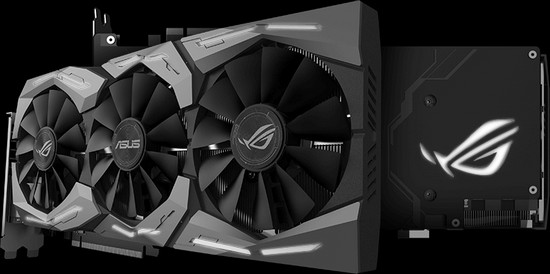 As for the new products by Asus,  they differ only in the operating frequency and cost.  The graphics processor of one of the new products (Strix-GTX1070-8G-Gaming) works with standard frequencies 1506/1683 MHz.  Another novelty (Strix-GTX1070-O8G-Gaming) GPU has two operating modes: Gaming Mode in the mode frequencies are 1632/1835 MHz, and in the mode of OC Mode - 1657/1860 MHz.  Graphics cards in the near future will be on sale for $ 430 and $ 450, respectively.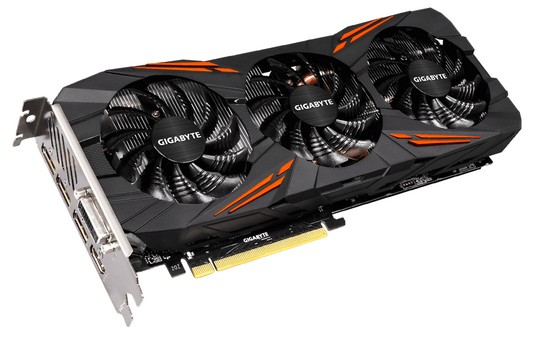 Asus Strix GTX Video Card 1070 received the power system with 6 + 1 phases, and they are fed from the single 8-pin connectors.  New items are equipped with cooling systems DirectCU III with three fans, a large heatsink and heatpipes directly contact with the GPU.  

Select Rating :

Asus and Gigabyte have also presented their own version of the GeForce GTX 1070
Add Comment ( 1 )
ASUS AND GIGABYTE HAVE ALSO PRESENTED THEIR OWN VERSION OF THE GEFORCE GTX 1070