MEIZU company held in Moscow a presentation of the new line  devices.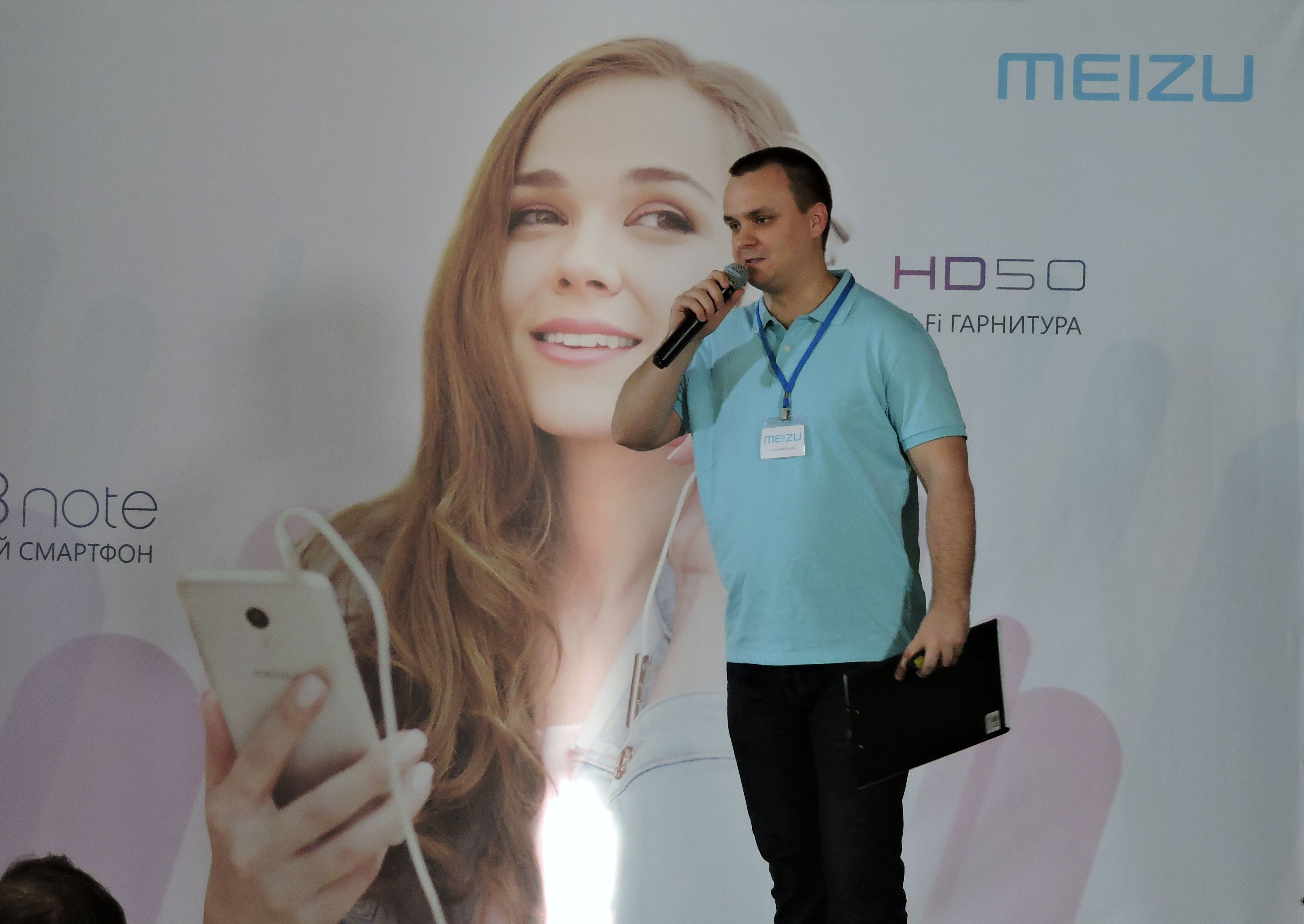 Smartphone MEIZU M3 NOTE has two slots for SIM-card with support for LTE, running Android-branded with shell Flyme 5 and equipped with a screen 5.5 "with a resolution FullHD (1920x1080). The display is protected from scratches durable glass NEG T2X-1 with effect 2.5D .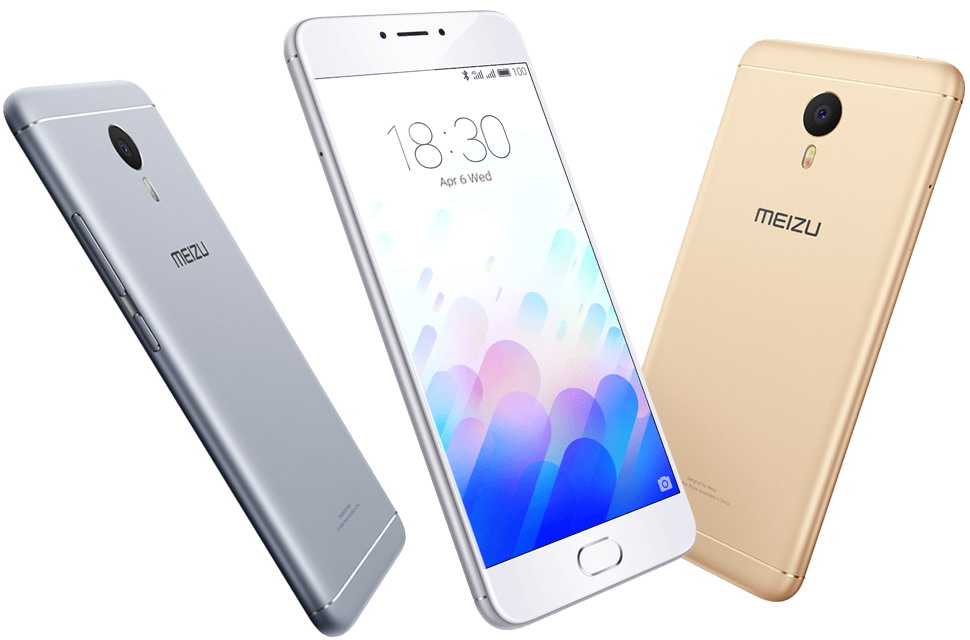 MEIZU M3 NOTE got an all-metal body, similar to the older model MEIZU MX5 and MEIZU PRO 5, and sensory-mechanical multifunction button mBack acquired accurate and fast fingerprint scanner, evolved in mTouch 2.1.
The fingerprint scanner mTouch 2.1 with high accuracy and speed can recognize the owner's fingerprints for 0.2 seconds at any angle that can be used not only to unlock the screen, but also to restrict access to any application.
MEIZU M3 NOTE is based on an 8-core processor MediaTek Helio P10, made using the latest 64-bit technology, and GPU Mali T860 with a frequency of 550 MHz cores.  The device 16/32 GB of internal memory and 2.3 GB, respectively.  The main camera has a resolution of 13 megapixels and a lens with five lens and front camera - 5MP that allows excellent selfies.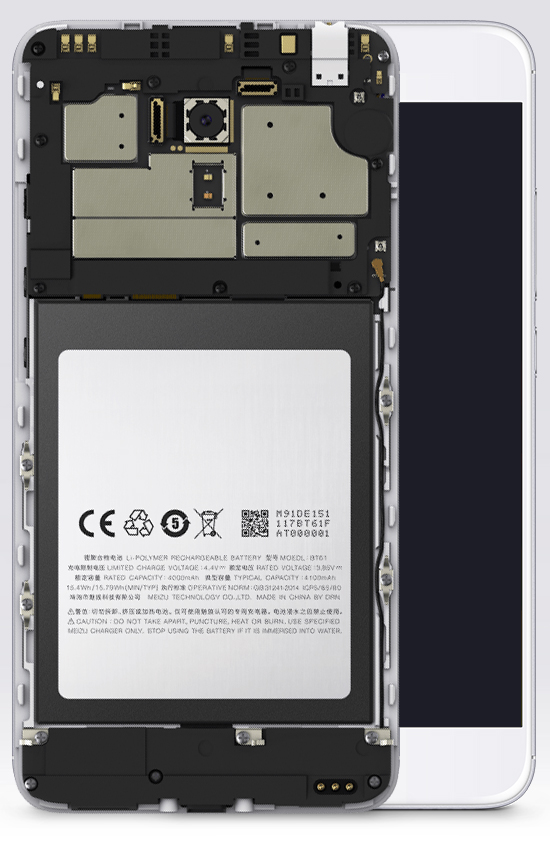 The battery capacity of 4100 mAh in a metal case just 8.2 mm thick will provide an incredibly long battery life of the smartphone operation: up to 17 hours of video playback.  The smartphone has a microSD memory card support up to 128 GB, instead of the second SIM-card.
Smartphone Features MEIZU M3 NOTE on the same slide:
The official start of sales MEIZU M3 NOTE  - May 30, 2016.  
Smartphone MEIZU PRO 6 - is a compact music flagship, which has become a response to numerous requests from users to release a powerful smartphone with a small size.  A distinctive feature of the device - SuperAMOLED screen with a diagonal of 5.2 "and a resolution FullHD (1920x1080).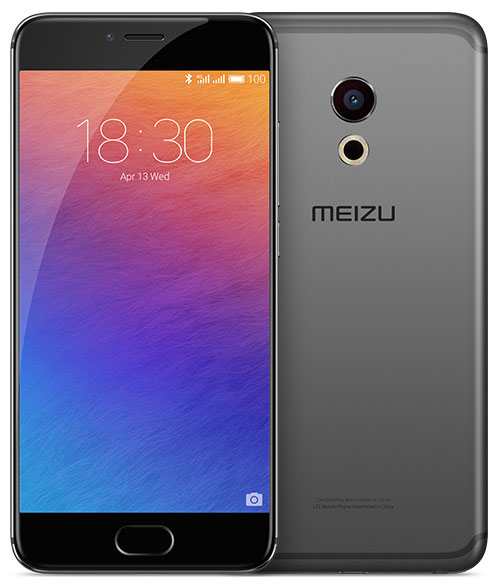 The smartphone implemented a completely new smartphone management technology - 3D Press.  Unlike traditional taps and flipping, this technology distinguishes strength touch screen that allows you not only to run applications, as well as it can help to call the context menu of the application, without having to open them by simply changing the force pressing on the screen.  Despite the fact that this technology is only supported by the company's software products, is now available for developers 3D Press Kit, which will enable them to enable 3D Press features into their applications.
MEIZU PRO 6 is based on Android 6 c proprietary shell Flyme.  The smartphone supports two SIM-cards nanoSIM format.  Display 2.5D effect is being protected from scratches Corning Gorilla Glass 3. The glass unit uses the latest 10-core processor MediaTek Helio X25 with a frequency up to 2.5 GHz, GPU Mali T880 and 4 GB of dual-channel RAM.  Memory: 32/64 GB.
The camera with a resolution of 21.16 megapixels based Sony IMX230 sensor lens with six lenses, the instantaneous laser focus and unique ring two-tone LED flash allows to do great photos.  The front facing camera, 5 megapixel, with a diaphragm f / 2.0, will provide excellent quality selfi.
Smartphone MEIZU PRO 6 is equipped with a system of fingerprint identification mTouch 2.1.  Connector USB Type C 3.1 supports fast charging and high speed data transfer.
The Meizu PRO 6 used DAC Cirrus Logic CS43L36 with low power consumption.  Advanced circuit design provides excellent dynamic performance, as well as clean, powerful sound.
Smartphone Features MEIZU PRO 6 on the same slide:
MEIZU PRO 6 will be available  in June .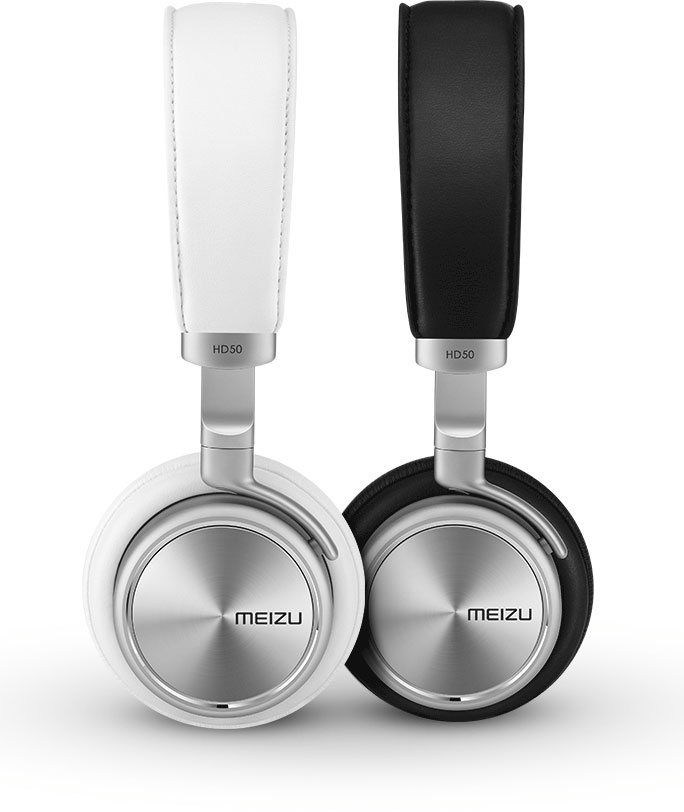 In addition to  musical smartphones, MEIZU company introduced a new headset MEIZU HD50  - overhead headphones with Hi-Fi sound.  To create a headset in the development team specialists from Japan were involved, who worked on the creation of the headphones In & O, Sennheiser, Denon, and other famous brands.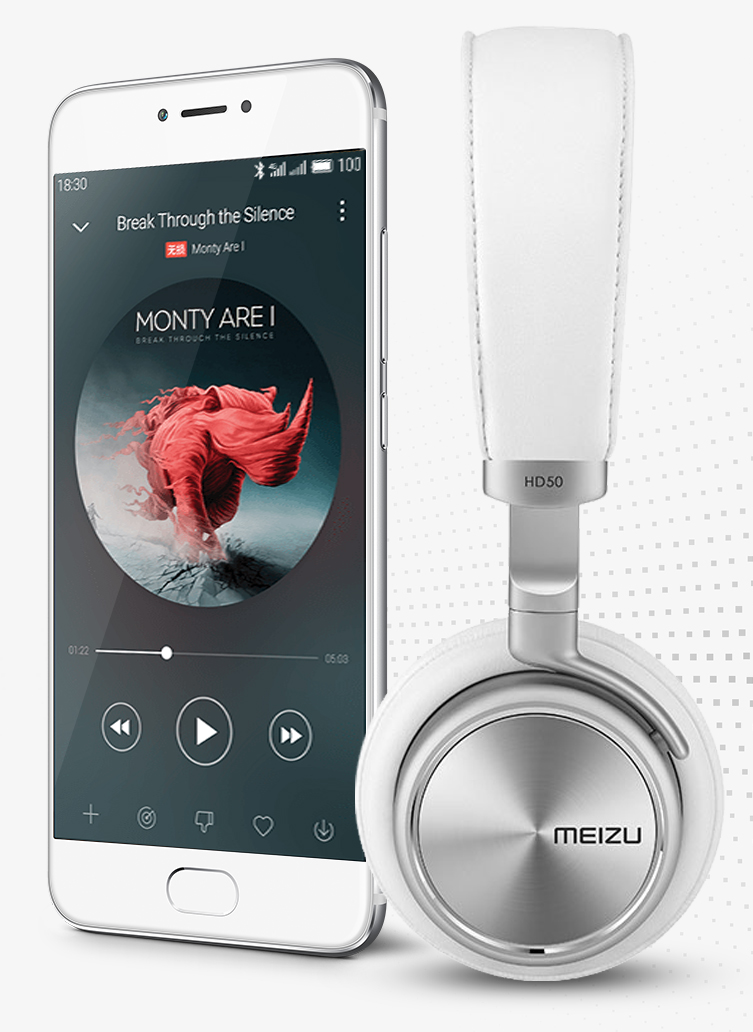 For the production of Hi-Fi headset  MEIZU company used aluminum, which is used in the creation of flagship smartphones in combination with soft faux leather.  Cross-axial headphone system allows to achieve the optimal position the ear cup.
 Hi-Fi Features headphones MEIZU HD50 on the same slide:
The MEIZU HD50 Includes durable waterproof hard case for headphones, 6.5 mm adapter and airline adapter.  Available in black and white colors.
External battery MEIZU M10 capacity of 10,000 mAh supports fast charging mCharge based Mediatek PumpExpress Plus technology for rapid charging of the battery and quick recharger with its smartphones.  A full charge capacity of 10,000 mAh with the help of brand charger is provided in just 3.5 hours.  And when charging from MEIZU M10 smartphones supporting the function of MediaTek PumpExpress PumpExpress Plus and fast charging, can be charged to 25% in just 10 minutes.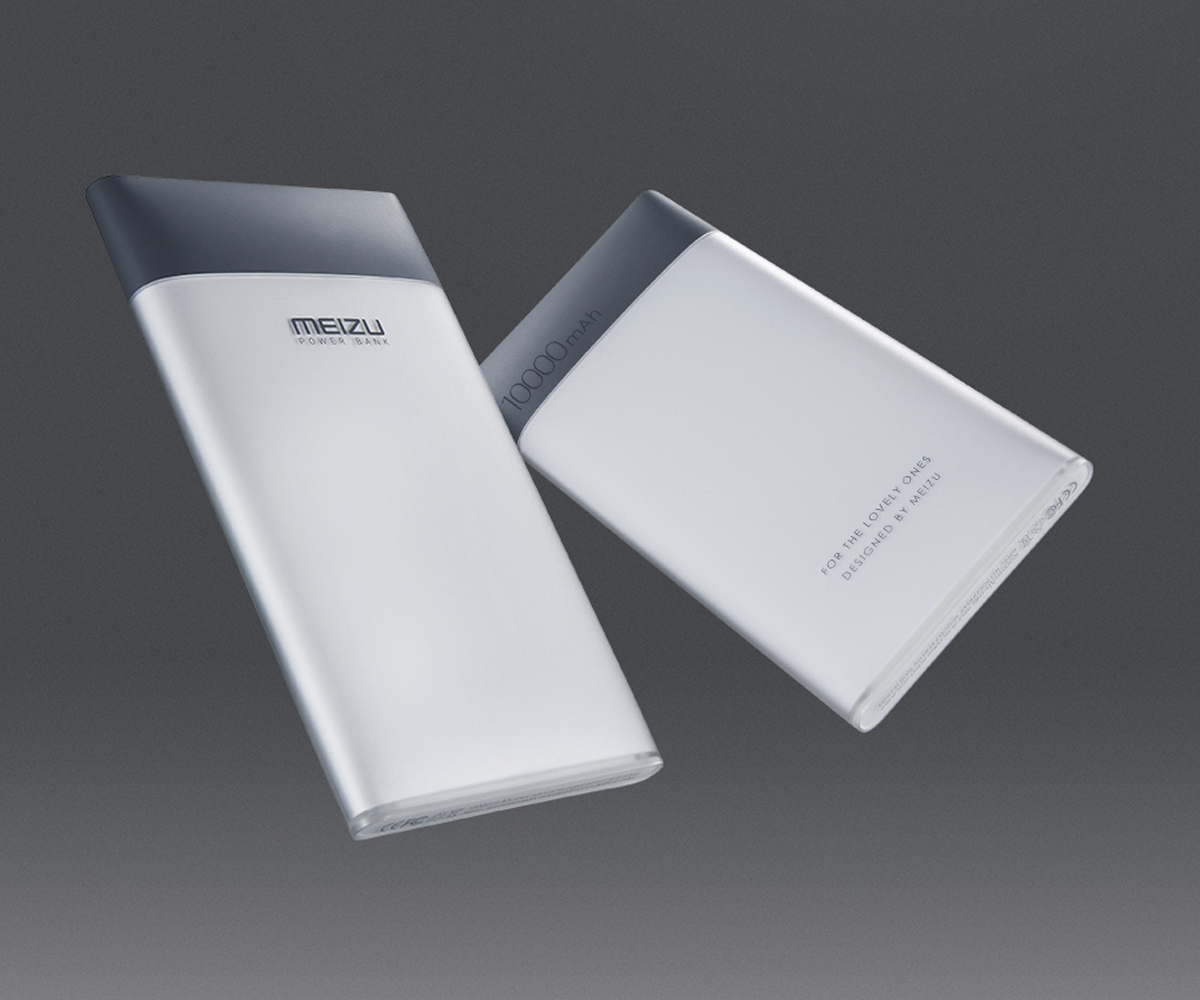 For the production of MEIZU M10 uses a lithium-polymer battery  ATL, tthe new batteries are 30% smaller and 20% lighter than the model 18650 batteries and battery charging speed is faster by 60%.  Furthermore, they provide protection against explosion, fire and leakage.  External battery is highly efficient and is able to fully charge the Apple iPhone 6s - 4.5 times.  MEIZU M10 is already available for sale .
Features of external battery MEIZU M10 on the same slide:
Stereo-Bluetooth headset MEIZU EP51 - is a stylish and comfortable in daily use accessory that particularly appeal to all who are actively involved in sports.  The low weight and the nozzles of different sizes, headphones firmly secured in the ear and not fall out even when running, and built-in magnets are used for easy fixation of headphones so that they are always at hand.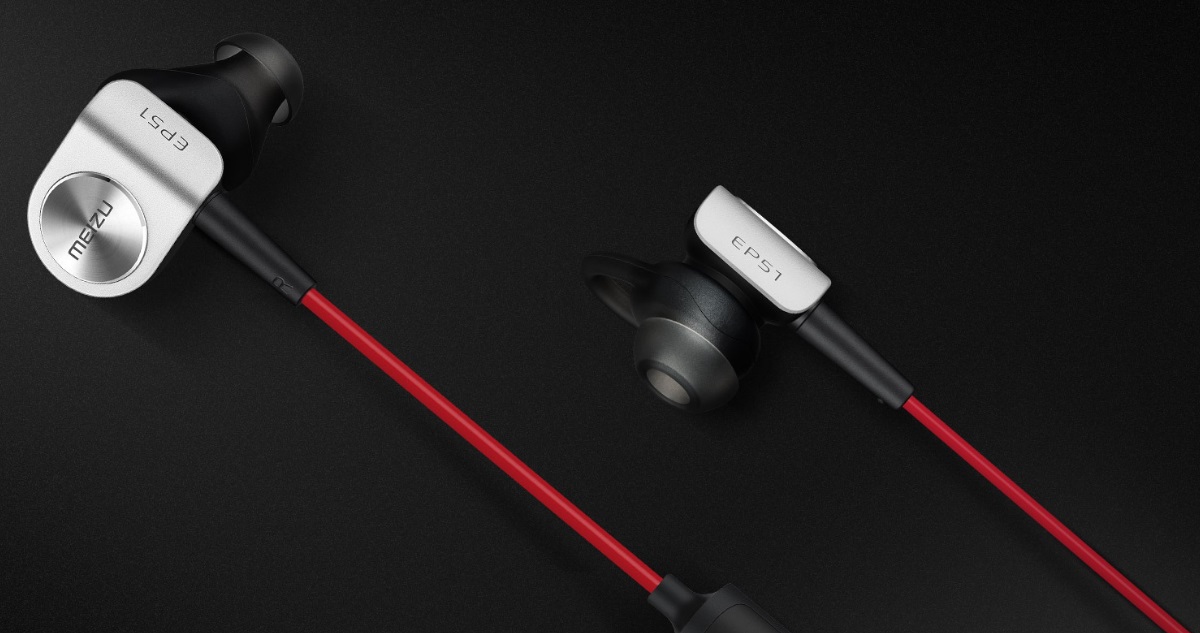 Supports Bluetooth 4.0 with APT-X transmits high quality sound from up to 10 meters, and the volume control buttons and switch tracks allow control  music with the headset, without the participation of the smartphone.  Special waterproof headphones protection against splashing water allows  to listen to music even in heavy rain.  Sales of headphones MEIZU EP51 will appear in the summer, the official price is still unknown.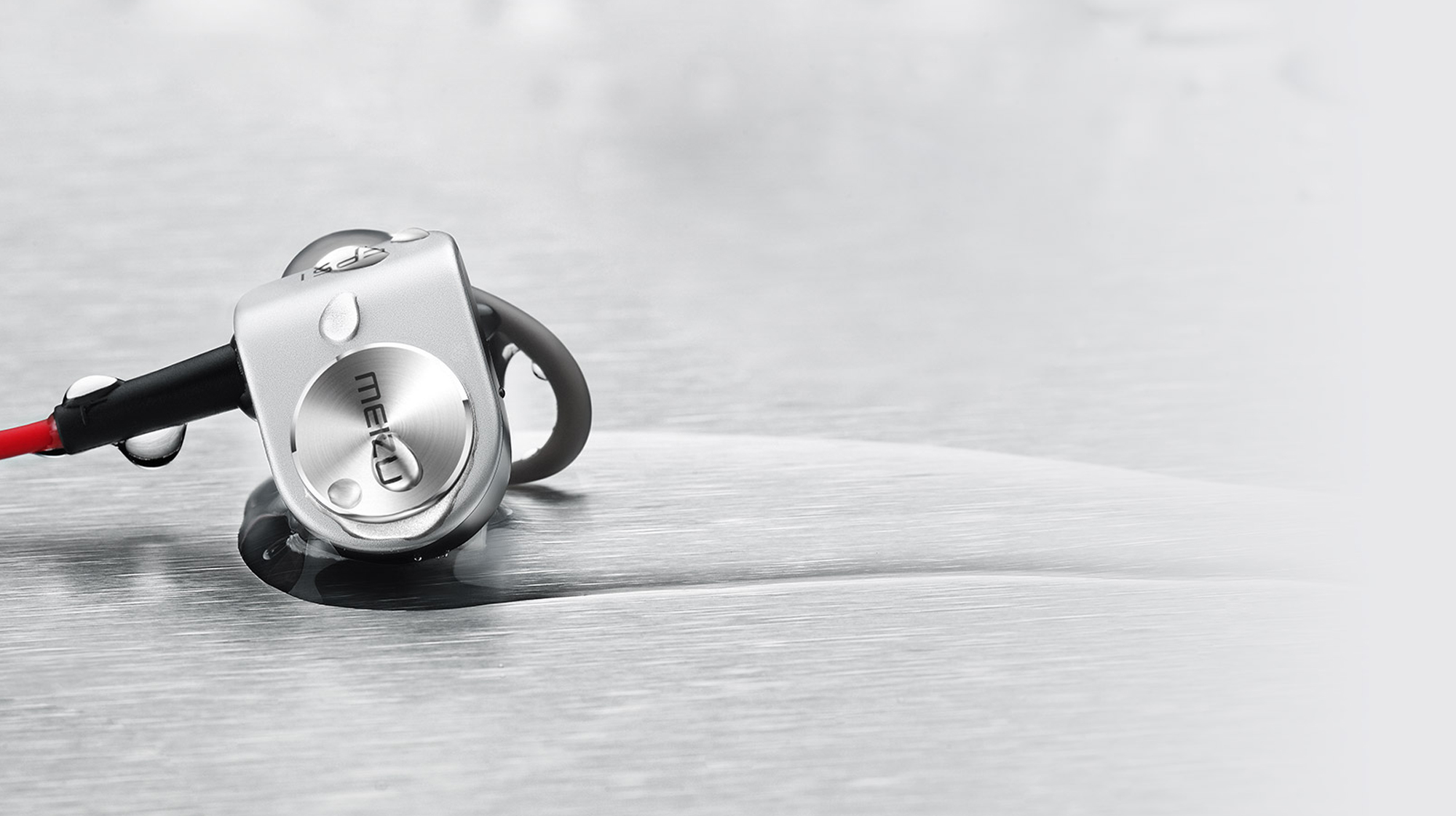 Features Bluetooth headset MEIZU EP51 on the same slide:

GRAVITY MEIZU - is the latest Hi-Fi Wireless PC Speaker from MEIZU, the output of which is scheduled for late 2016. A unique feature of the device is the exclusive prismatic display. Stylish and unusual design, crystal clear and rich sound - the main components of the new Hi-Fi system from MEIZU. The estimated retail price MEIZU GRAVITY will be $ 199. Detailed specifications of the devic will be announced later.

Video of MEIZU GRAVITY:

Select Rating :

MEIZU unveiled new smartphones