According to previous news, AMD is still ready to please its customers with new processors, including models with new architectures for the mass consumer.  At least, Athlon X4 845 is the first desktop processors Socket FM2 +, which is example of the architecture cores Excavator, already known to us on mobile hybrid processor family Carrizo.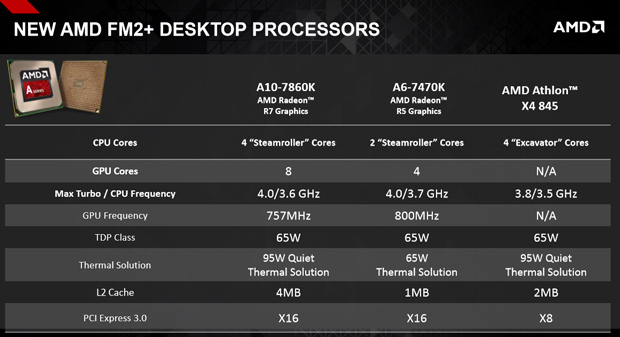 However, the processor architecture Bristol Ridge in the mobile segment may come this spring, according to early publications.  
Last month,  German enthusiast DresdenBoy found that the processor A10-9600P mentioned in the database Windows Experience Index.  The model has four cores that operate at a base frequency of 2.3 GHz, the graphics system Radeon R5 has six core.

Apparently, HP has a laptop based on this processor.
If you rely on previously published information, the processor TDP A10-9600P limited range of 12 to 15 watts.  This model can accelerate to 3.2 GHz automatically.  Volume reaches 2 MB cache, graphics system with 384 stream processors clocked at 686 MHz.  The memory controller supports dual-channel DDR4-1866.

Select Rating :

AMD A10-9600P - mobile processor family Bristol Ridge
Add Comment ( 1 )
AMD A10-9600P - MOBILE PROCESSOR FAMILY BRISTOL RIDGE