Phanteks company introduced  the case Enthoo Primo Dual-System.  This case is a larger version of the flagship model Enthoo Primo, and it can hold at once two systems.  Novelty can accommodate a motherboard with a maximum frame size E-ATX, and another mini-ITX board.  One card is attached in ordinary cases, and the other is located in the lower part of the body parallel to the ground.  For the second system board has the presence of two expansion slots.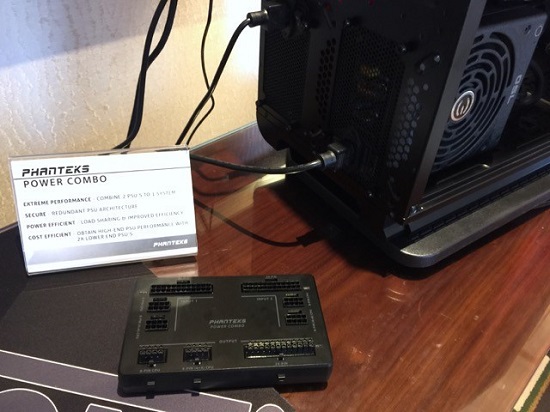 The case will come with a "smart" power splitter Power Combo, which allows you to use a single power supply for two systems simultaneously.  
Phanteks also showed a prototype  zxd for the two systems called Project 916, which has even larger dimensions than Enthoo Primo Dual-System, which allows the use of massive liquid cooling system for both systems.  The body is made of high quality materials, such as aluminum and tempered glass, and it is equipped with lighting.
Phanteks Enthoo Primo Dual-System will be available for about US $ 260 in March,  Project 916   will be released only in the third quarter.  

Select Rating :

Phanteks Enthoo Primo Dual-System for two motherboards
Add Comment ( 1 )
PHANTEKS ENTHOO PRIMO DUAL-SYSTEM FOR TWO MOTHERBOARDS