NVIDIA Company has followed rival only today.  In fact, from hardware solutions Jensen Huang showed only "car supercomputer" DRIVE PX 2, the highlight of which are the two graphics processors generation Pascal. They will be released on 16 nm technology using FinFET.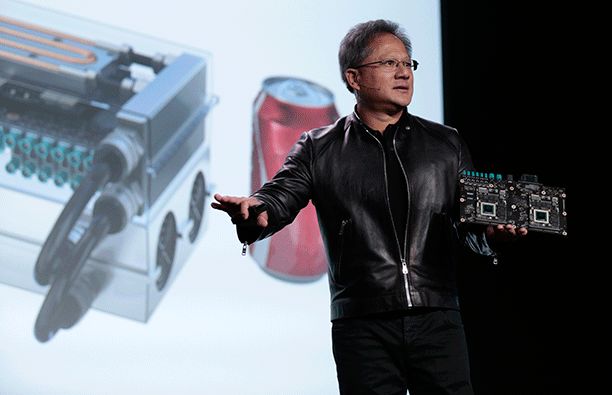 Other features of "onboard supercomputer" shown in the slide below. We learn that it has a serious heat (250 W).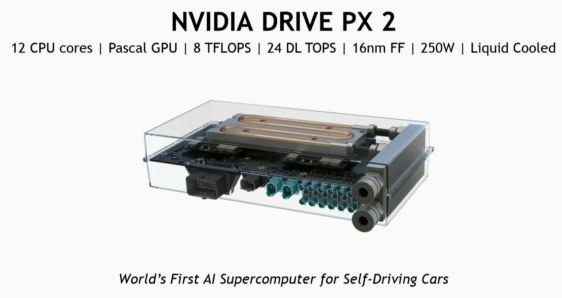 DRIVE PX uses two-level circuit board - on one, larger, it is a pair of next-generation Tegra processor with 12 cores. The eight cores (four per processor) architecture have ARM Cortex-A57, the remaining four (two by two) use their own architecture, NVIDIA Denver. The following illustration clearly visible elements of the liquid cooling system: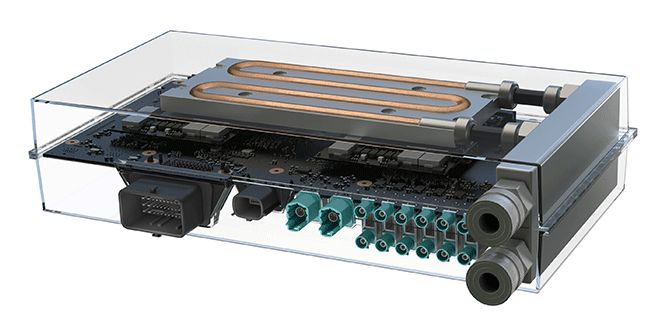 In fact, self-contained solution that turns the body after connecting the unit to the cooling radiator and fan. Bank of soda, in this case acts as a scale bar.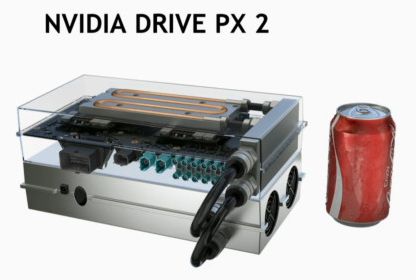 Existing samples DRIVE PX 2 is placed adjacent to the graphics processors Pascal memory type GDDR5, but this does not mean that the consumer video card based on the same processor will be deprived of the memory type HBM2. Simply, most likely at the beginning and at more affordable price segments restrict the use of NVIDIA GDDR5X.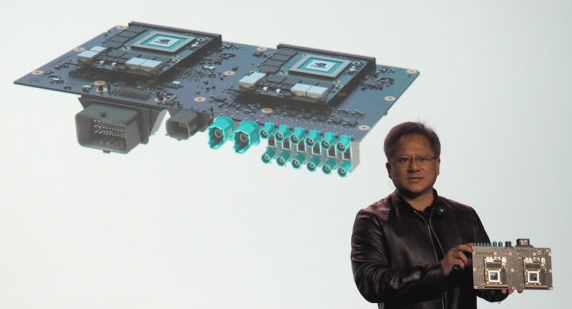 Comparing the computational performance DRIVE PX 2 with existing solutions, NVIDIA equates this supercomputer to six video cards GeForce GTX Titan X , 150 notebook or MacBook Pro.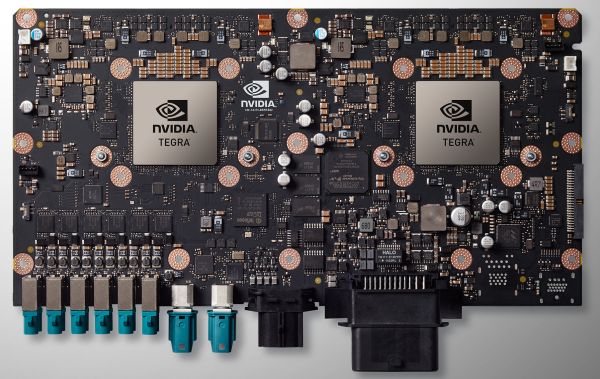 DRIVE PX 2 is already being tested by several automakers. Volvo to equip them hundreds of crossover XC90, which next year will take to the public roads for tests. Toolkit for developers DRIVE PX 2 will be available until the end of the year. The Japanese company ZMP intends to equip the decision its automatic taxis, which will run in the Olympic Tokyo.
Select Rating :

NVIDIA suggests that dual-Pascal is six times faster than GeForce GTX Titan X