EVGA company  released  GeForce GTX 970 HYBRID GAMING, equipped with a hybrid cooling system.
Copper waterblock cylindrical shape is integrated with the pump, and as a reservoir for the coolant used a remote radiator with a fan size 120 mm. The rotation speed of the two cooling fans can be controlled, and the larger of them can be replaced by any standard of similar dimensions.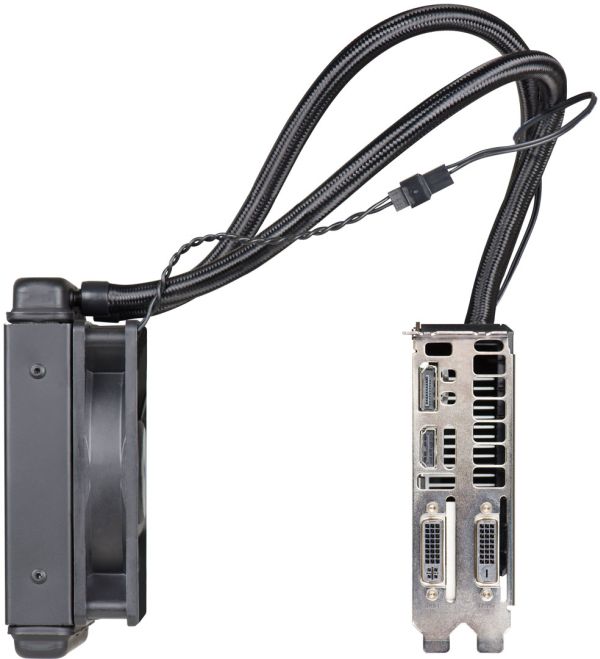 According to the manufacturer, the standard GPU GeForce GTX 970 under load can be heated to almost 90 degrees Celsius, and the video card series HYBRID GAMING limited by heating to 50 degrees Celsius. The noise level at the same time remains "quite low", although EVGA not give specific figures.
Recall that the printed circuit board GeForce GTX 970 has a fairly compact size.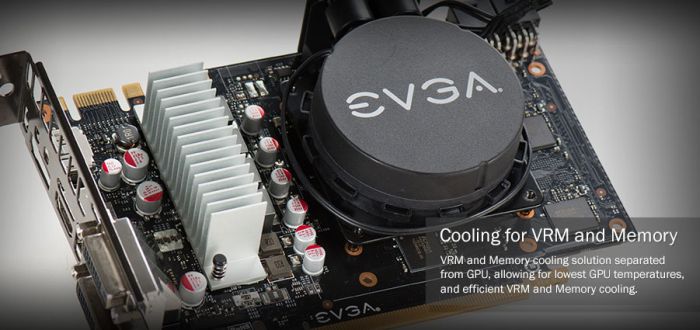 Frequency trends Nominal - 1140/1279/7010 MHz. The card is equipped with 4 GB of memory type GDDR5 (classification NVIDIA) and uses a 256-bit bus-. The number of stream processors up to 1664 pieces. Dimensions of graphics card  - 111 x 241 mm in height it occupies the space of two expansion slots. On the rear panel you can find two ports DVI, one HDMI and DisplayPort. The recommended power supply  500 watts . The value of power consumption does not exceed 170 watts. In the European online store EVGA graphics card GeForce GTX 970 HYBRID GAMING can be bought for 469 euros. Additionally, you can buy a reinforcing plate to the back side of the PCB.

Select Rating :

EVGA GeForce GTX 970 equipped with hybrid cooling system