Japanese colleagues from the site AKIBA PC Hotline found in local stores an interesting device manufactured by AOTECH, intended for additional cooling of solid-state drives.  You can choose between a combination of two SSDs in the M.2 version (2230/2242/2260/2280/22110 are supported), which will work through the PCI Express 3.0 x4 interface, and one drive with a Serial ATA interface that will simply huddle under the cover Cooling system cover.  The "pass-through" SATA port on the board is also provided, but there is no cable for connecting to the motherboard connector.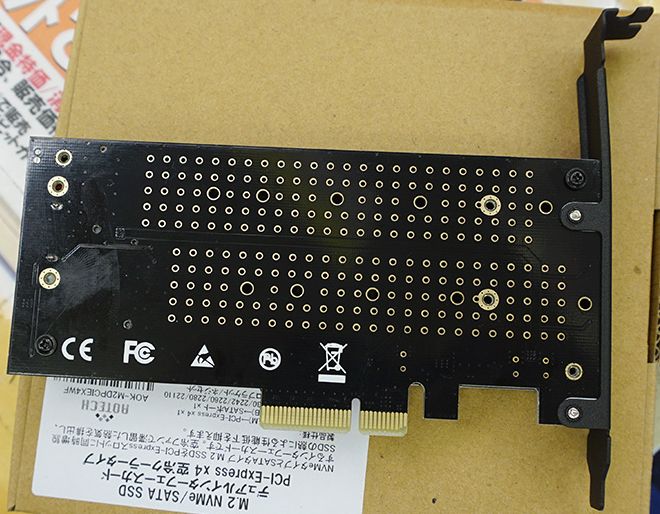 In the area of the rear panel, heated air must be discharged outside the system unit through the ventilation slots.  You can install a low profile rear panel.
There are no radiators under the casing of the cooling system, the drives are simply blown by a fan of a tangential type.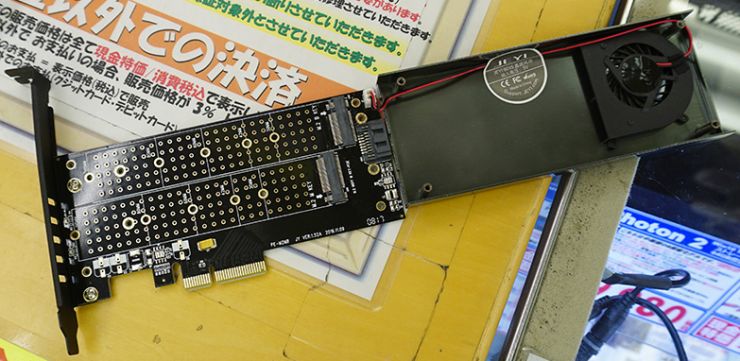 The PCB is perforated to improve the cooling conditions of the drives.

Select Rating :

A universal cooler for SSD in M.2 and SATA version on sale
Add Comment ( 1 )
A UNIVERSAL COOLER FOR SSD IN M.2 AND SATA VERSION ON SALE