In fact, Ryzen 5 processors in some parts of the world could be bought before yesterday's announcement phase, and the audience expected only official reviews to appear from yesterday's .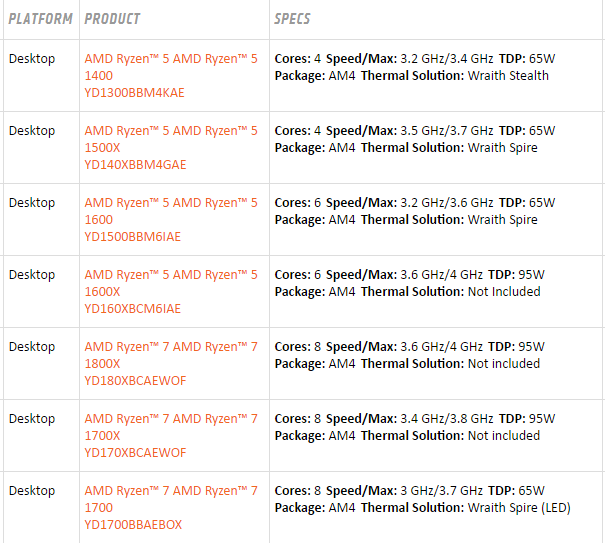 A quick comparison of the characteristics of the four yesterday's debutants reveals that the Ryzen 5 1400 model has only 8 MB in the third cache level , while the neighboring quad-core Ryzen 5 1500X already offers 16 MB in the third cache level .  In addition, these two processors differ in the complete coolers, as well as the XFR support for the Ryzen 5 1500X, which provides a higher frequency margin for "automatic overclocking".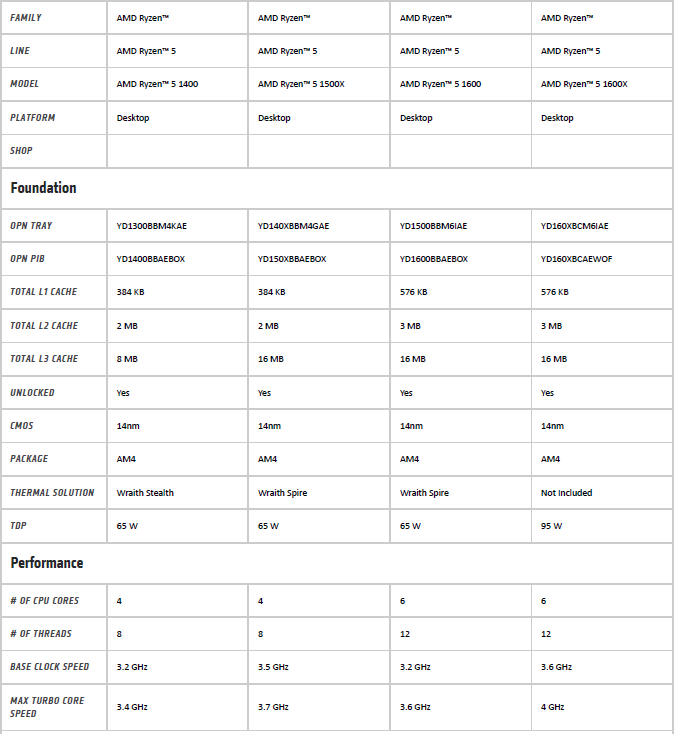 On the boxes with processors, it should be noted, the cache volume of the second and third levels is added together.  So, in the case of the flagship for the six-core Ryzen 5 1600X series, there is a 19 MB cache (3 MB + 16 MB).  Information on the manufacturer's website confirms these data: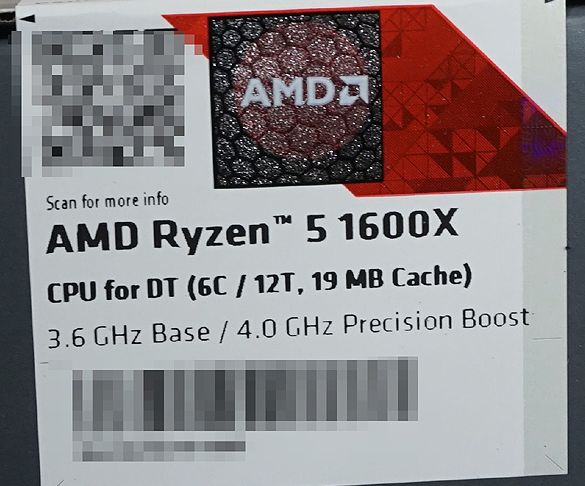 By the way, no "secret models" Ryzen 5 or Ryzen 7 for the past since the announcement of the last time in the database on the site AMD did not appear.  The assortment of processors with Zen architecture in the performance of Socket AM4 is still limited by seven models.
For reference, you can view screenshots of the CPU-Z utility version 1.78.3, which should correctly interpret the characteristics of the Ryzen 5 series processors. Here is the totality of the characteristics of the quad-core Ryzen 5 1400:
The six-core processor Ryzen 5 1600 leaves a slightly different "trace":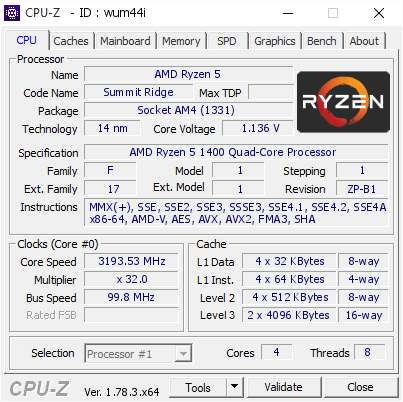 In the next article we will study the first statistics of extreme overclocking of AMD Ryzen 5 processors.

Select Rating :

AMD Ryzen 5 characteristics