Prior to the likely announcement of new graphics solutions, AMD, codenamed Vega (Radeon RX), remains just over two weeks.  The long-awaited event should occur on April 18 or so.  We are confident that the waiting time for this event will be rich in leaks.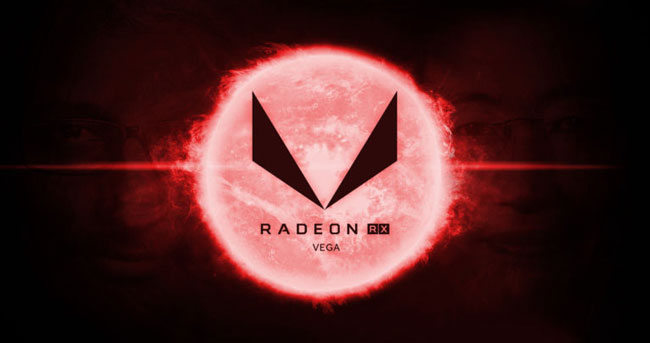 Of course, all of us are interested in the performance level of Vega graphics architecture .  Without binding to a specific version of the adapter (memory, frequency, one or two GPUs), the level of performance of Radeon RX stated in the slide in games with 4K resolution twice exceeds the capabilities of NVIDIA graphics cards.  Given the relatively limited AMD budget for development, this advantage looks amazing, if not fantastic.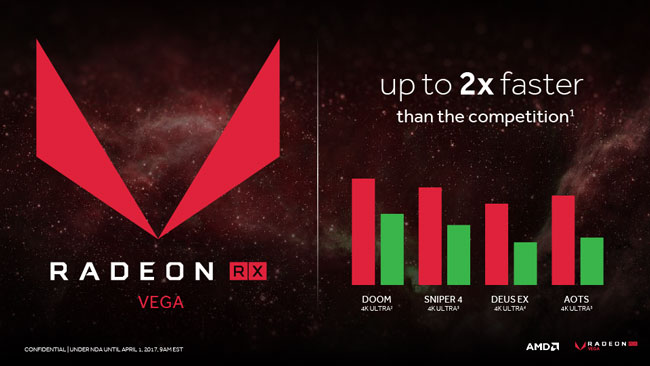 One of the advantages of Vega promises to be the use of a new caching technology using the buffer from the memory of HBM2.  Installing 4 GB of HBM2, according to AMD, gives a greater effect than using 11 GB of GDDR5X.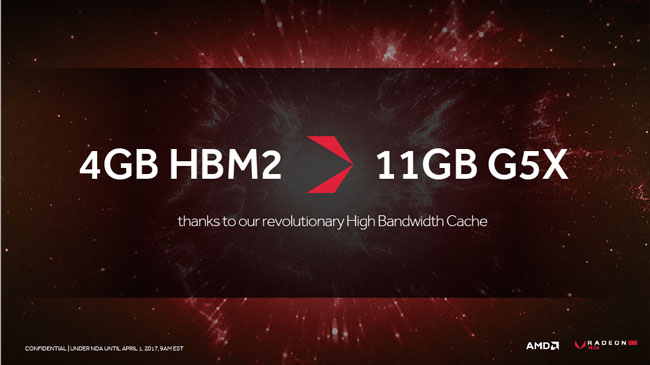 The next slide reveals the capabilities of the new computing unit of the graphic architecture - the Next Generation Compute Unit (NGU).  Obviously, this is not an audit of the GCN architecture.  The new architecture promises a 2-fold increase in productivity per cycle and a 4-fold increase in performance per watt.  Energy efficiency has increased disproportionately and with the advance of productivity growth.  This also seems incredible .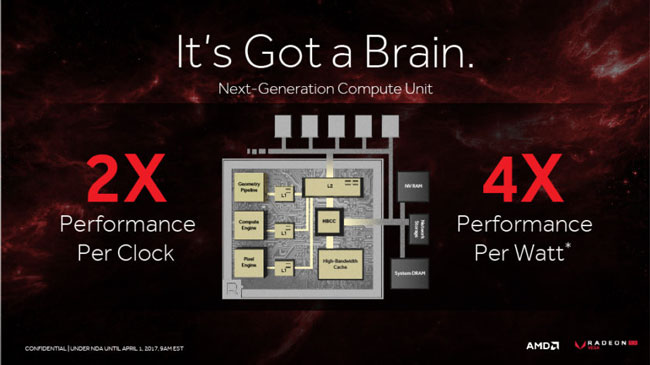 The next slide suggests that in addition to the architectural capabilities of the Vega architecture, AMD will present software developments that will improve the image and provide other bonuses, in particular, accelerate physics in games similar to NVIDIA PhysX technology (AMD Gravity technology).  These opportunities will be promoted in the form of extensions of the package Gaming Evolved, which will also include the possibility of expanding the color gamut (AMD Spectrum) and technology Ambient Occlusion.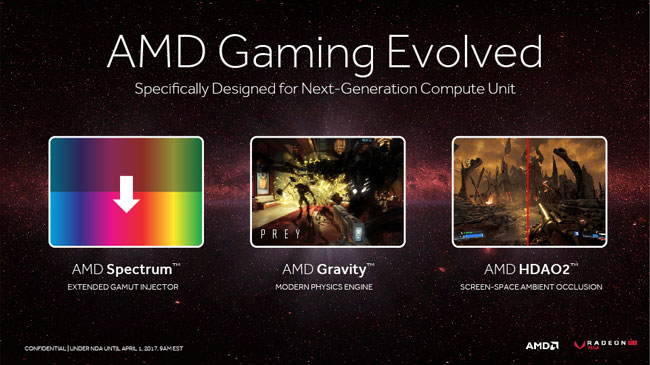 Finally, the slide shows the appearance of the Vega video card, the maximum memory capacity of HBM2 (up to 16 GB with a bus of 2048 bits) and the base clock at 1600 MHz.  Another slide reveals a model range of new AMD video cards with a description of the main characteristics - the amount of memory, base frequencies and number of execution units.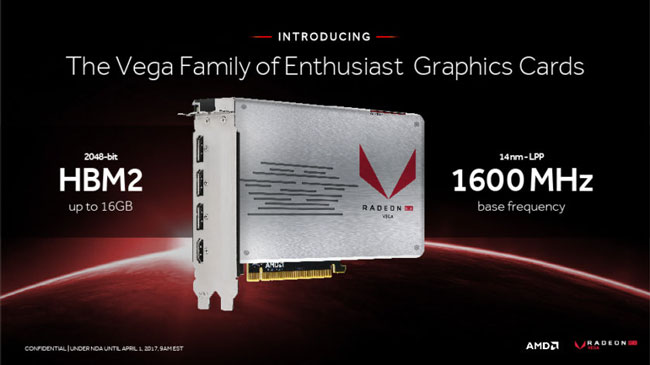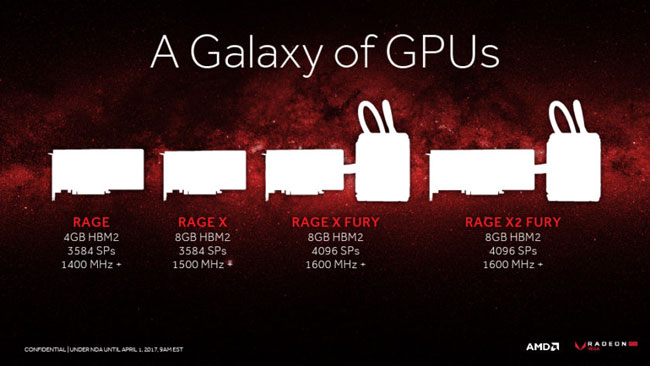 Select Rating :

AMD Vega a portion of leaks in anticipation of the announcement
Add Comment ( 1 )
AMD VEGA A PORTION OF LEAKS IN ANTICIPATION OF THE ANNOUNCEMENT