So historically, solid-state drives began their way with the form factors adopted for the production of hard disks.  This guaranteed a simple transition from HDD to SSD in both consumer systems and servers.  Much later, SSDs had their own form factors, for example, M.2.  Small flash memory chips are compact and do not need to copy hard drive forms.  But where compactness is not needed - in servers and in corporate storage systems - the form factor M.2 is already irrelevant.  For server racks for a long time it was necessary to create the form factor SSD with the greatest raised density of record and with optimum cooling.  For this it was necessary to go beyond the form factors of hard disks and create something original.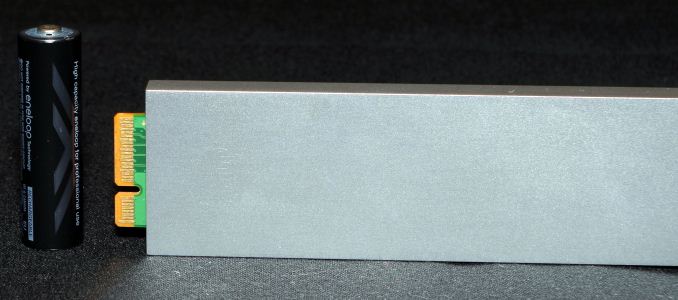 The official press release of Intel reported that it developed a unique form factor for SSD servers.  The solution was given the conventional name "ruler" (Ruler).  The drive has dimensions that are compatible with a 1U shelf computer.  The length  is 325.35 mm, the height is 38.6 mm, and the width is 9.5 mm.  The company has been supplying samples of "lines" to some customers for several months and hopes that the standard will become a general industrial one.  By the way, there is a non-zero probability that in the form of a ruler graphics accelerators and computational accelerators, including FPGA arrays, can be produced.  The line uses the SFF-TA-1002 "Gen-Z" connector, which is developed by the appropriate consortium, which includes AMD, ARM, Cray, Dell, HPE, Micron, Xilinx, Huawei, Samsung, SK Hynix, Broadcom and IDT.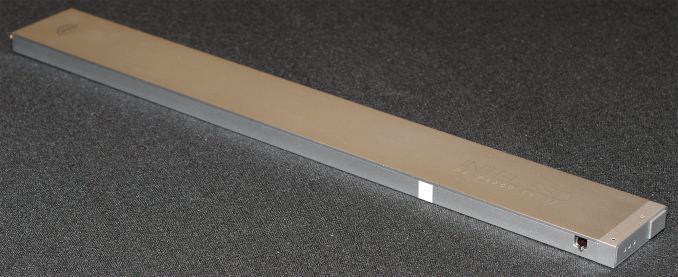 The SFF-TA-1002 "Gen-Z" connector supports PCI Express 3.1 x4 and x8 interface with a maximum theoretical bandwidth of 3.94 GB / s and 7.88 GB / s in both directions.  Over time, 16 lines and PCI Express 4.0 and 5.0 standards can be supported.  This will raise the exchange rate to an impressive 50-63 GB / s.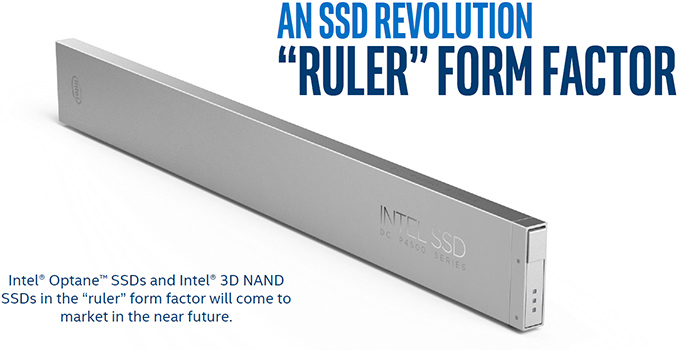 The drives "ruler" are designed with a mass of features that can make life easier for the maintenance personnel of storage systems.  So, the LEDs on the front panel of the drives can be programmed for their tasks and immediately prompt which drives are used rarely, are faulty or work for wear.  Also, the SSD "line" has additional contacts for managing and configuring the SSD and can be connected to an external power source to protect against failures.
Experienced copies of the "line" company Intel supplies in the form of drives series DC P4500.  They rely on the company's 3D NAND flash memory and proprietary controller.  Over time, the company plans to introduce a "ruler" on the memory of 3D XPoint.

Select Rating :

Tired of the crypto currency shop again began to sell video cards
Add Comment ( 1 )
TIRED OF THE CRYPTO CURRENCY SHOP AGAIN BEGAN TO SELL VIDEO CARDS