AMD Ryzen processors  ability to overclock to 5.2 GHz using liquid nitrogen is almost guaranteed, but this method is not suitable for everyday use.  On the other hand,  certain motherboards models and processors AMD Ryzen sharpened to a certain extent under the "automatic overclocking" which does not imply that the user has a great experience in setting up the system parameters manually.
On Reddit resource pages appeared a copy of the user manual for one of the motherboards based on AMD's flagship X370 chipset, and this document allows us to understand what a specific manufacturer counts board in automatic overclocking.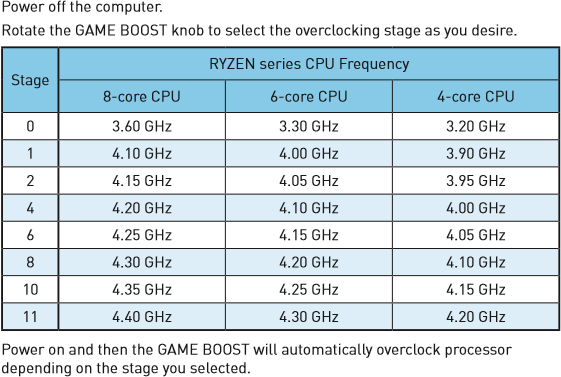 In particular, the eight-core model Ryzen 7, the best of circumstances, should automatically reach speeds as high as 4.4 GHz.  It is believed that the smaller core, the higher overclock rate.  In this case, this principle is not implemented - likely due to the sorting Ryzen processors with the aim to use the most successful instances as older models with eight cores.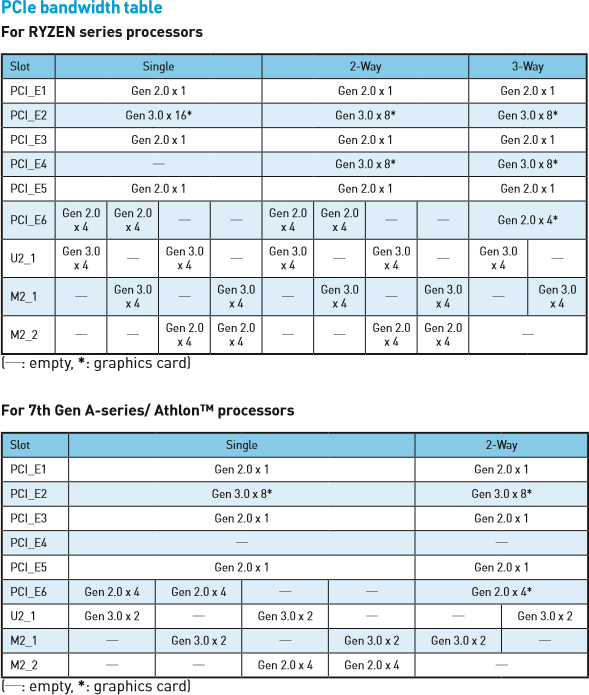 Along the way, you can get acquainted with the nuances of  of PCI Express lanes configuration using Ryzen and Bristol Ridge processor Socket AM4, respectively.

Select Rating :

Motherboards manufacturers believe in Ryzen ability to overclock to 4.4 GHz
Add Comment ( 1 )
MOTHERBOARDS MANUFACTURERS BELIEVE IN RYZEN ABILITY TO OVERCLOCK TO 4.4 GHZ