Intel Corporation in November last year by the mouth of the former CFO and acting Vice-President said that it is not ready to fight for the market of end devices in the segment of "Internet of Things".  In addition, Intel prefers to focus on high-margin types of products.
The Company has estimated the growth potential of various segments of the market until 2021, and highlighted several priority areas for development.  "Internet of Things" and systems "autopilot" in the background may seem modest, but in the automotive segment, Intel intends to present the most serious way.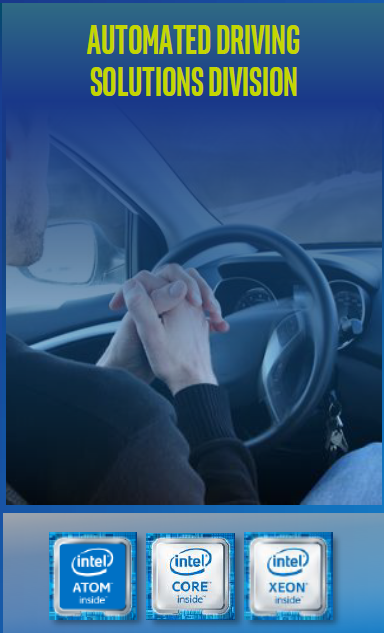 In one of the illustrations are referred to Atom processors, Core and Xeon in the context of use when creating automatic car control systems.  
As a rule, Intel Xeon processor involves the use, Atom (in the version for embedded solutions) and programmable matrix former Altera to develop prototypes of autopilot systems and active driver assistance. On the server side will work accelerators computing Phi Xeon and Xeon specialized processors .
Intel Chief Financial Officer said, what is so attractive for the corporate market automotive electronics.  If now the cost of the semiconductor filling the car does not exceed $ 100-200, then by the middle of the next decade, it will grow by 10-15 times.  And this is a market for which it makes sense to fight.  Already, Intel is working with BMW in the creation of automatic driving systems.

Select Rating :

Intel wants to enter the car segment