Long-term policy futurization Call of Duty brought their long-awaited fruit: the company Activision finally acknowledged that the interest of the players to the series fades so quickly that they need to urgently do something.
As the head of the company, Eric Hirshberg, last year's Call of Duty Infinite Warfare players did not meet expectations and, as a consequence, does not achieved the desired success.  In fact, it has long been known: on consoles Infinite Warfare has sold extremely bad, but on PC it generally grasped absolute failure with 357 thousand copies sold to date.
In general, the publishing house has published a volitional decision: a series of time to return to basics.  And it will start returning this year: engaged in the development studio Sledgehammer.  As is well known, the origins of Call of Duty - it's coverage of World War II.  It was the first game in the series are considered the best.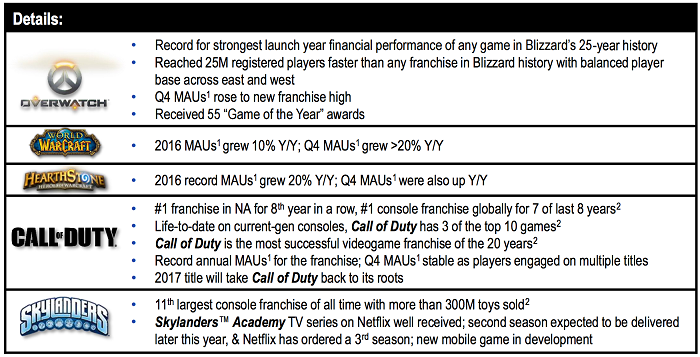 It is worth noting that Activision, apparently, realized the importance of returning to the origins of the series a few years ago, because the development of the new game - it is not fast, and for six months or a year before its release, such decisions are not made.

Select Rating :

Call of Duty back to basics after the failure of Infinite Warfare
Add Comment ( 1 )
CALL OF DUTY BACK TO BASICS AFTER THE FAILURE OF INFINITE WARFARE