First market media path for Pascal architecture began with the segment of computing accelerators, that is where NVIDIA pioneered HBM2 type memory.  In the segment of gaming solutions that memory within the Pascal family is unlikely to emerge, but to professional graphics cards it got this week, in the product by the name of NVIDIA Quadro GP100.
The new Quadro flagship is depicted in this photograph in the top right corner, a pair of graphics cards can be combined with two NVLink interfaces, providing a total memory capacity of up to 32 GB.  On the rear panel of the graphics accelerator can detect four outputs DisplayPort 1.4 port and one DVI.  The market Quadro GP100 will be in March this year.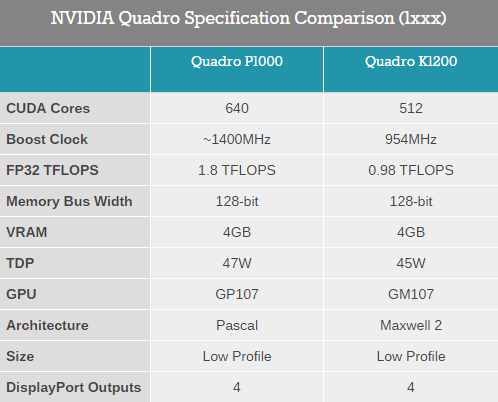 Our colleagues from AnandTech site compared the characteristics of presented today Pascal generation of graphics accelerators with their immediate predecessors.  By tradition,  NVIDIA is silent on most characteristics, so many of them are listed next to a question mark.
Video Card Quadro P4000, for example, was the minimum recommended in the framework of the requirements of "VR Ready", while it takes only one expansion slot and consumes less than 105 watts.  The rear panel provides four outputs DisplayPort 1.4, a single system can combine up to eight of these cards, they will be able to display an image with a resolution of 4K on 32 monitors simultaneously.
professional graphics card Quadro P1000, which has a low-profile performance is based on GP107, but offers four constant output on the rear panel, even  mini-DisplayPort.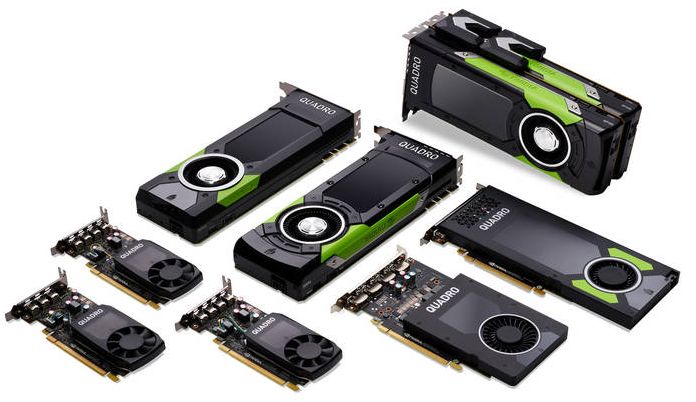 Graphics accelerators Quadro P600 and Quadro P400 have a similar design concept, the latter is limited to only three outputs mini-DisplayPort.  Unlike their predecessors, the younger representatives of the Quadro family with Pascal architecture offered with GDDR5 memory type .

Select Rating :

Professional accelerator NVIDIA Quadro GP100 got 16 GB of memory HBM2