A little over a year ago, NVIDIA has introduced an interesting embedded platforms Jetson TX1.  The compact board size of 87 to 50 mm was worth $ 300 and offered to create embedded solutions with the beginnings of artificial intelligence.  This solution is a few levels above the Raspberry Pi, although also involves the creation of compact multimedia combines, robots, drones and other high-tech toys.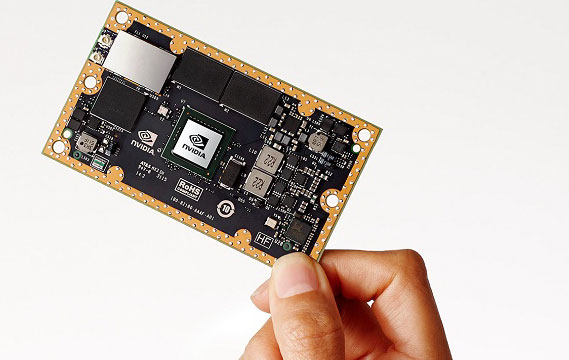 At the heart of Jetson TX1, recall, is NVIDIA Tegra X1 processor of four cores Cortex-A53 cores and four Cortex-A57.  Graphics solutions -  GPU Maxwell with 256 stream processors.  Promised support DirectX 12, OpenGL 4.5, CUDA, OpenGL ES 3.1 and Android Extension Pack, and the ability to play video in 4K format at 60 frames per second.  The module brings operational LPDDR4 type memory volume of 4 GB, and 16 GB of storage on, Ethernet port and wireless adapters Wi-Fi and Bluetooth.  Add platform consumption does not exceed 10 watts.
Despite the claims of high performance third-party developers are in no hurry to take advantage of all the power of NVIDIA compact embedded solutions.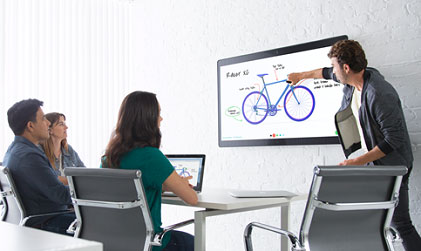 One of the first companies, which is not afraid to introduce NVIDIA Jetson TX1 platform into a commercial product, is the company Cisco.  From a Cisco pen came a 55-inch interactive whiteboard Spark Board for teamwork.  The device carries 12 microphones, built-in camera, and with virtually no delays in working with the stylus.  The graphic core NVIDIA Maxwell in this case had to be very helpful.  The system is operatively associated with the jobs of remote users, allowing to work simultaneously on the same project several participants.

Select Rating :

Cisco has released an interactive whiteboard at NVIDIA Jetson TX1 board
Add Comment ( 1 )
CISCO HAS RELEASED AN INTERACTIVE WHITEBOARD AT NVIDIA JETSON TX1 BOARD