Eurocom Company, known for its productive and professional gaming laptops, unveiled new versions of Tornado F5 laptop configuration.  Now the device can be equipped with processors Intel Kaby Lake and graphics accelerators based on Pascal GPUs.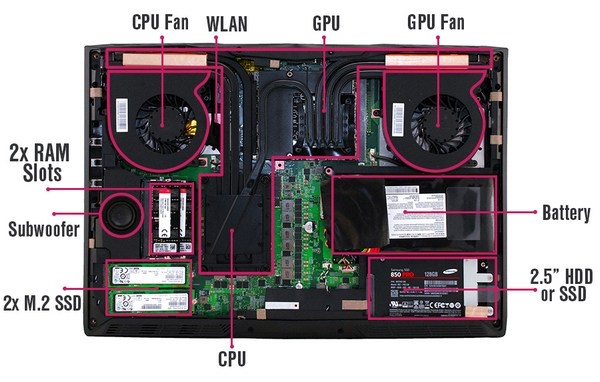 Notebook Tornado F5 is equipped with 15.6-inch display, whose resolution can be up to 1920 x 1080 pixels or 3840 x 2160 pixels with support for G-Sync.  Built on the laptop motherboard with CPU socket LGA 1151 based on the "desktop" Intel Z170 chipset, which Intel Core i7-7700K processor, Core i7-7700K or Core i5-7600K can now be set.  Using a desktop processor and a conventional processor socket makes it easy to upgrade a laptop configuration.
For graphics processing, the new product meets the discrete graphics card NVIDIA GeForce GTX 1080, 1070 or 1060 Pascal generation, or GeForce GTX 980M, 970M or 965m, generation Maxwell.  Also available are professional Maxwell-generation graphics cards up to the Quadro M5000M.  All cards have a MXM 3.0 version, so that they also, if desired, can be replaced by more productive.
Note that the laptop is equipped with a productive cooling system, which includes a plurality of heat pipes, two aluminum heatsinks and two fans.  According to the manufacturer, this cooling system even allows you to safely overclock processors and graphics processors, with support for overclocking present in the BIOS and VBIOS.
Notebook Tornado F5 can be equipped with two modules DDR4 memory frequencies up to 3200 MHz and a total volume of up to 64 GB.  Storage system may include up to two M.2 solid-state drives up to 2 TB each, and 2.5-inch hard drive up to 2 terabytes or solid state drive up to 4TB.  There is support for RAID 0 and RAID 1.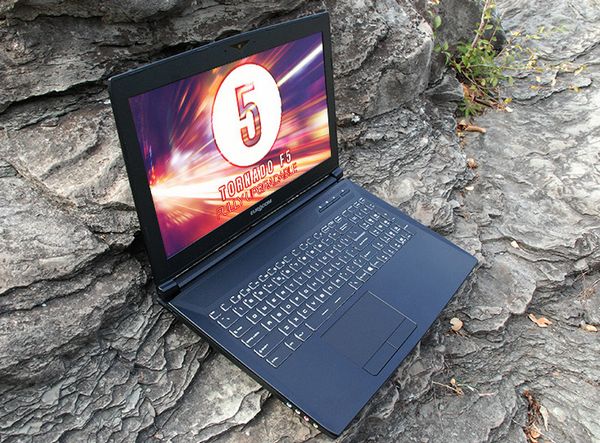 Notebook Eurocom Tornado F5 is available for order on the official website of the manufacturer, and its value as standard, proposed by the manufacturer, is $ 1666 (Core i7-6700K, GeForce GTX 1070, 8GB RAM).  

Select Rating :

Notebook Eurocom Tornado F5 can be equipped with a processor Intel Core i7-7700K
Add Comment ( 1 )
NOTEBOOK EUROCOM TORNADO F5 CAN BE EQUIPPED WITH A PROCESSOR INTEL CORE I7-7700K