The Chinese resource ChipHell, compares the performance of several video cards in an abstract set of gaming applications.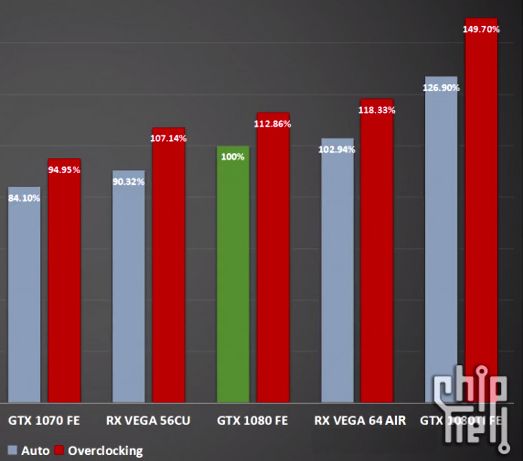 The version of Radeon RX Vega 64 with air cooling system, according to this source, is slightly faster than the GeForce GTX 1080. In principle, this is a good deal, because it was previously expected that the new AMD will be located between the GeForce GTX 1070 and GeForce GTX 1080.
But the resource Toolius Tech publishes detailed photos of the early prototype Radeon RX Vega 56. Such a video card, according to the the creators, could do work with an air cooling system with three fans.  In the reference version, as far as we can judge, Radeon RX Vega 56 will have the same cooling system with Radeon RX Vega 64 with a single fan of tangential type.
To the power supply this variant Radeon RX Vega 56 should be connected through a combination of six- and eight-pin connectors.  In the serial reference version, two eight-pin connectors are used.
The radiator of the cooling system, penetrated by heat pipes, extends far beyond the limits of the printed circuit board.  In other photos, not only the diagnostic connectors are visible, but also the "XT" marking, indicating the belonging to the younger model of the Radeon RX Vega family.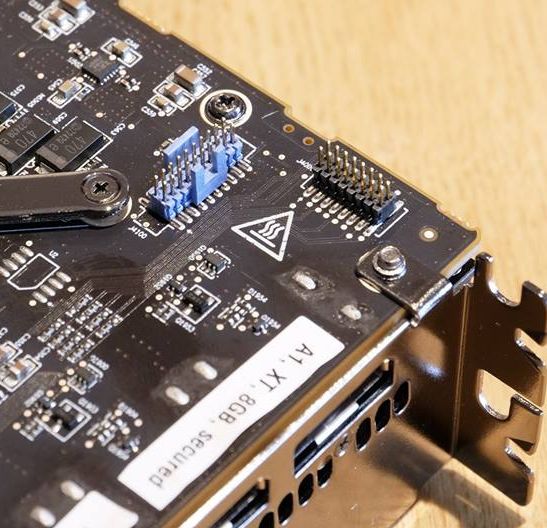 Those who wish can learn other identification tags of the video card independently.

 

Select Rating :

the speed of Radeon RX Vega 64