Asus company announced as part of CES 2017 another smartphone called ZenFone AR.  It became the world's first smartphone with 8 GB of RAM.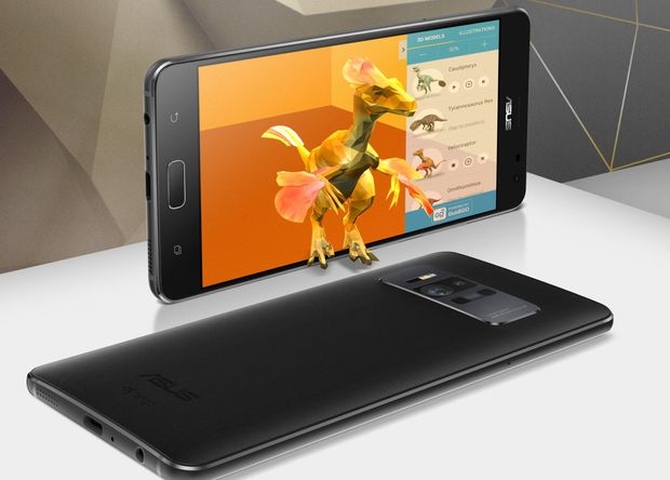 Asus ZenFone AR supports Google Daydream Tango and technology and allows to plunge into the virtual or augmented reality.  Based on the updated smartphone Qualcomm Snapdragon 821 quad-core processor, which is based on the version amended 6 or 8 GB of RAM and 32, 64, 128 or 256 GB of internal memory.
Also, Asus ZenFone AR is equipped with a 5.7-inch AMOLED-display with a resolution of 2560 x 1440 pixels (Quad HD), 23-megapixel main camera with a Sony IMX318 sensor, dual flash, optical and electronic image stabilization and support for shooting 4K-video, 8-megapixel front camera and additional sensors for Tango system works.  There are port USB Type-C, and a fingerprint scanner.  Battery capacity of 3300 mAh that supports fast charging technology Quick Charge 3.0.  
Asus ZenFone AR clad in a body thickness of 8.95 mm and weighs together with all the stuffing 170g, it will be released only in black color.  The smartphone will come with a pre-installed operating system, Android 7.0 Nougat installed on top of Asus Zen UI 3.0 shell.

Asus ZenFone AR Sales start in the second quarter of 2017.  

Select Rating :

Asus ZenFone AR the first Android-smartphone with 8 GB of RAM
Add Comment ( 1 )
ASUS ZENFONE AR THE FIRST ANDROID-SMARTPHONE WITH 8 GB OF RAM