As expected, the announcement of a new smartphone Gionee M2017 took place in late December.  To be precise, the novelty was presented on Monday, December 26th.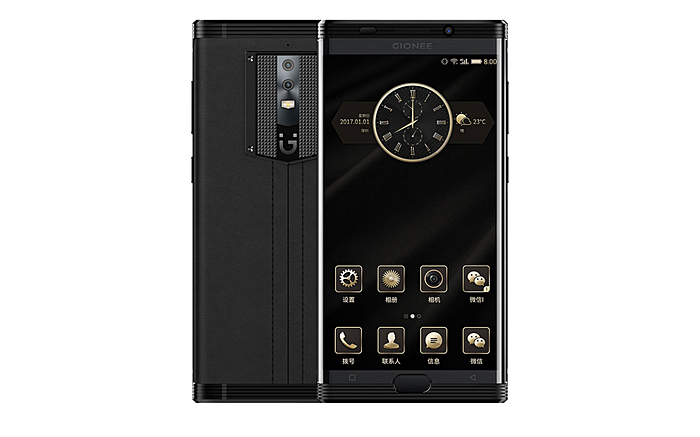 A few days before the end of 2016 the company announced its new Gionee smartphone M2017, the main feature of which was the battery capacity of 7000 mAh.  In fact, it consists of two battery 3500 mAh battery for each, are connected in parallel to reduce the heating device during charging and improve safety.  Battery Gionee M2017 supports fast charging and can be used for charging other mobile devices.
Gionee M2017 also has got a 5.7-inch curved on both sides of AMOLED-display with a resolution of 2560x1440 pixels (Quad HD or 2K).  Based on it Qualcomm Snapdragon 653 processor, which is clocked at 1.95 GHz.  The memory volume is 6 GB, and the built-in storage capacity - 128 or 256 GB.  
Another feature was the double Gionee M2017 main camera.  It consists of two chambers: the 12-megapixel and 13-megapixel with autofocus, optical zoom and LED flash.  There is also an 8-megapixel front camera for selfie and video.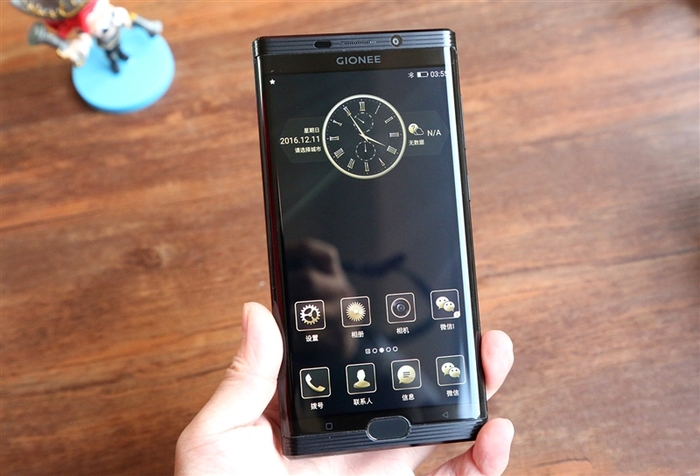 Below the display is the Home button with built-in fingerprint scanner.  It is an infrared system to detect changes in blood flow.  Also, a special security chip installed in Gionee M2017, which protects user data using hardware-based encryption.  The chip not only encrypts data stored on it, but calls, messages and information on the transfer of money.
Gionee M2017 runs on Amigo 3.5, based on Android 6.0 Marshmallow.  Smartphone clad in body size 155,2x77,6x10,78 mm and weighs a total of 238 g , the rear cover is finished in natural leather with aluminum accents.
In China, sales of the new smartphone Gionee M2017 will start on Friday, Jan. 6.  Version Price with 6 GB of RAM and 128 GB of internal memory and with genuine calf leather trim will be 6999 yuan , while the top-end 256-gigabyte model in the case, trimmed with crocodile skin will cost in 16 999 yuan .  

Select Rating :

Gionee M2017 battery with 7000 mAh, curved QHD-screen and dual camera
Add Comment ( 1 )
GIONEE M2017 BATTERY WITH 7000 MAH, CURVED QHD-SCREEN AND DUAL CAMERA