Microsoft gathered and released a large update in every sense of elegance and advanced operating system Windows 10. The so-called Jubilee update (it is also Anniversary Update) is designed to significantly improve the experience of communicating with the operating system, simultaneously increasing its speed and eliminating minor bugs.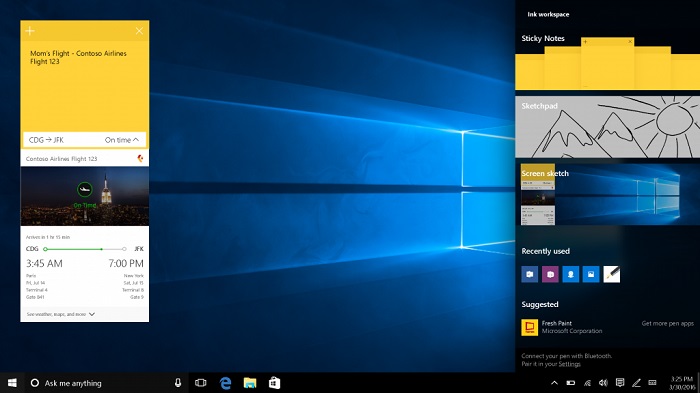 Experts from Microsoft claim that after the installation of the Jubilee system upgrade download speed will increase, as well as the battery life of mobile devices also increases.  Many developers have paid updates improve security.  So, the new version of Windows Defender (Windows Defender) now allows you to schedule the launch of the automatic computer scans, while the Hello improved version of Windows will be able to provide access to security features in some applications, and built-in Edge browser.  Speaking of the latter.  Microsoft says that it is now "new and improved" browser has become more energy efficient.  This means that when the device consumes less power, allowing the same network of the laptop to work more time on a single charge.  
With the installation of Anniversary Update on Windows 10 will be a new "gadgets» - Windows Ink Workspace.  It is designed to streamline the work with handwriting that is especially true for the same line of tablet owners and Surface Pro.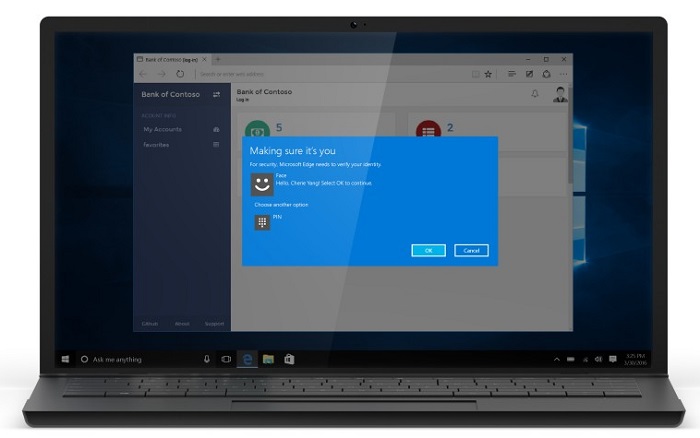 Jubilee update adds to Windows 10 pre-installed version of Skype Preview.  It will just keep communicating with your favorite online customer to install a separate app unnecessarily.

Finally, the most current version of the desktop operating system from Microsoft will support the previously announced gaming platform Xbox Play Anywhere, which allows one time to buy the game on Windows 10 or Xbox One, then to play at a more convenient platform without overpayments.  Of course, this game should support the Xbox Play Anywhere initially.

Update Anniversary Update is now available for installation in automatic mode.

Select Rating :

Microsoft released the Anniversary Update for Windows 10