AMD , as planned, today held an event the New the Horizon , which was held to demonstrate the possibilities of new products. The main objective of the event was to demonstrate the capabilities of the new AMD Ryzen processors based on new Zen  architecture  . On these processors are assigned high expectations of both  AMD's.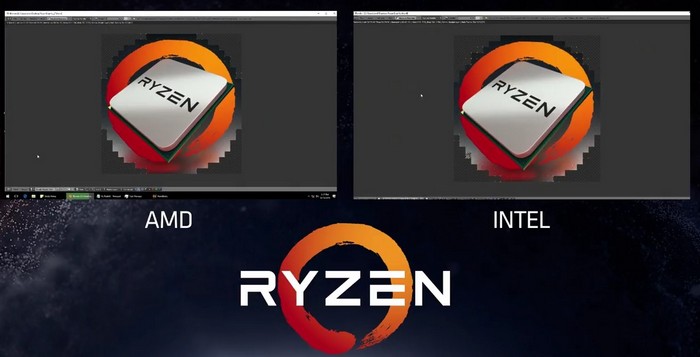 As has long been known, AMD Ryzen processor has eight physical cores and sixteen computing threads. It works with a base frequency of 3.4 GHz and above. That is, it seems, will enter the market model, and with greater frequency . But far more interesting is that AMD Ryzen processors support automatic overclocking mode Precision Boost, in which the CPU operating frequency is increased depending on the cooling system.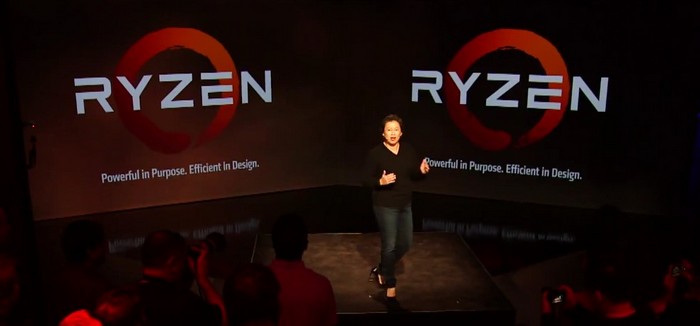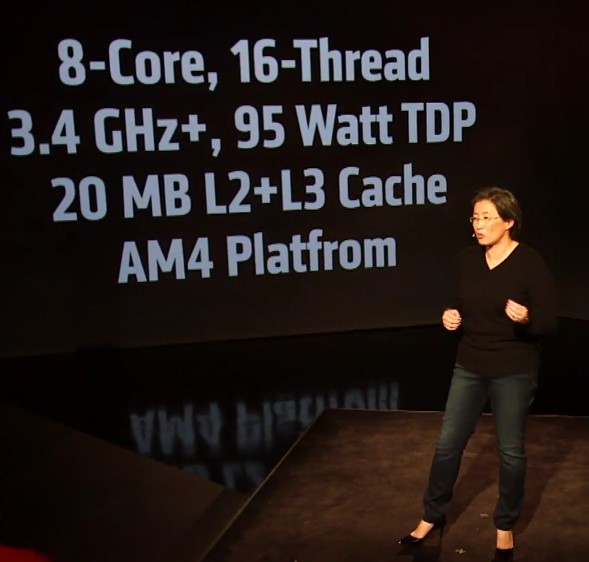 The flagship processor AMD Ryzen got 4 MB cache in the second level, and 16 (8 + 8) MB cache in the third level. In addition, it was confirmed that the new processor fits TDP 95 W, which is quite impressive considering its characteristics.
So let us return to the tests. To start with the processor AMD Ryzen compared with the Core i7-6900K processor,  Intel, which also has 8 cores and 16 threads, the performance test in Blender ( 32:13 , video is also available at the end of the news). It is alleged that the processor AMD Ryzen worked with  regular frequency of 3.4 GHz, while Intel processor frequency was 3.7 GHz. Configuration systems, except the processor, identical. Processors showed almost the same performance level  : 25.57 and 26.01 seconds,  AMD chip. There is still important to note that the AMD wins at the expense of lower cost (Core i7-6900K costs $ 1100), and lower energy consumption.

Next, the event New Horizon, these same two systems with AMD Ryzen and Core i7-6900K processors compared to video conversion software HandBrake ( 33:54 ).

Next - the better. Viewers demonstrated AMD Ryzen performance in modern games. More precisely, we first demonstrated Ryzen assembly system based in virtual reality ( 36:13 ). Further, based on the systems performance AMD Ryzen and Intel Core i7-6900K it has been demonstrated in Battlefield 1 game in the resolution of 3840 x 2160 pixels or just 4K at the maximum setting ( 38:40 ). Both systems are able to provide a rate of about 60 - 70 frames per second. Interestingly, there is mentioned that both systems used Pascal schedule.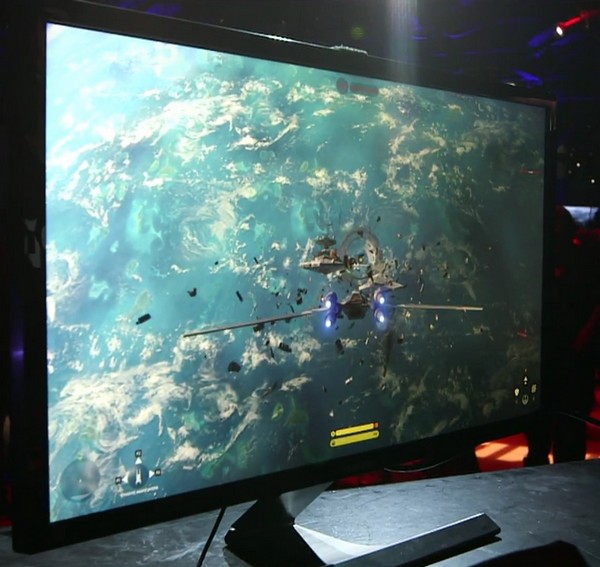 Also demonstrated the possibility of AMD Ryzen processors in professional tasks for example rendering of 3D-models ( 41:15 ). The system was able to handle 3D-model with more than 53 million polygons in a matter of seconds.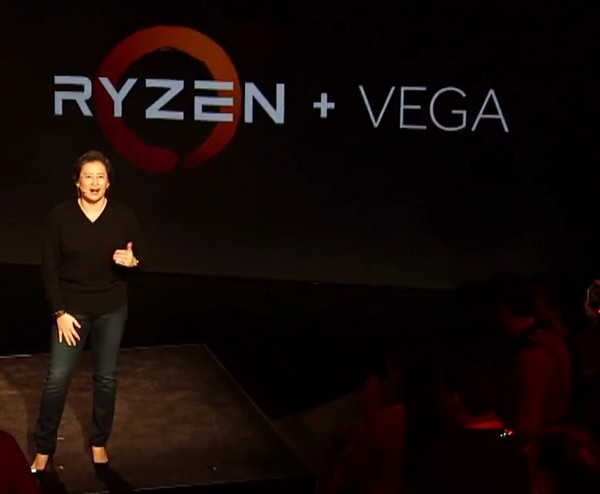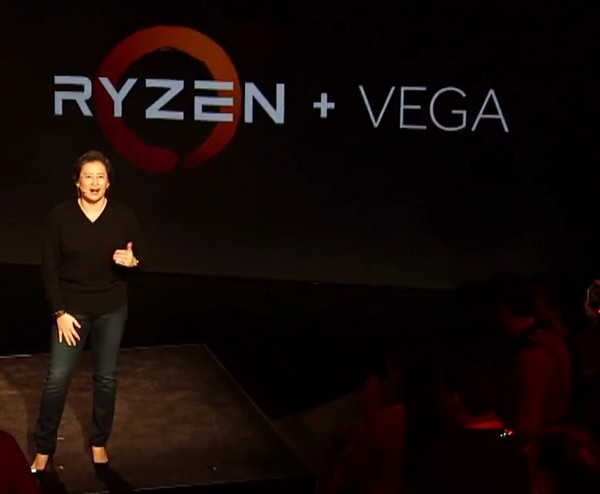 But the "most delicious" AMD has left for the final part of the event. At the end of the audience were shown a system with AMD Ryzen processor and graphics card based on the new GPU architecture Vega ( 50:54 ). As noted by Lisa Su, this was the first demonstration of the new flagship AMD cards. The demonstration was carried out in the game Star Wars: Battlefront, and more precisely in the forthcoming addition to  Rogue One. In this game, the system could provide a frame rate of above 60 fps in 4K resolution (3840 x 2160 pixels).

Select Rating :

AMD demonstrated the possibility Ryzen processor Zen