Virtually any reference cooling system is good for standard graphics card, while for overclock it is desirable to  use something special.  Yesterday EVGA presented hybrid cooling system for video card NVIDIA GeForce GTX Titan X. EVGA company announced  graphics card NVIDIA GeForce GTX Titan X HYBRID and set separately for self-installation .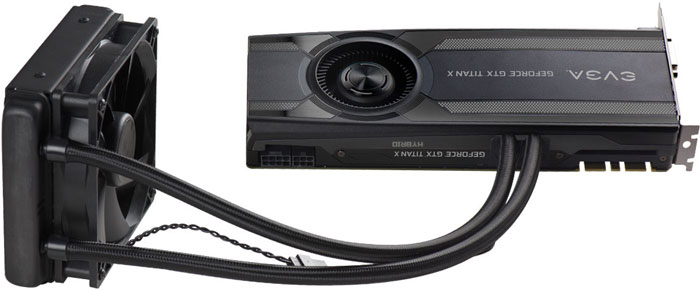 The vendor,  the developer and manufacturer of systems may be the the company Asetek, this cooling system is able to cool the GPU video card GeForce GTX Titan X to 53 degrees Celsius, while competing cooling system will not be able to lower the GPU temperature under similar conditions below 85 degrees Celsius.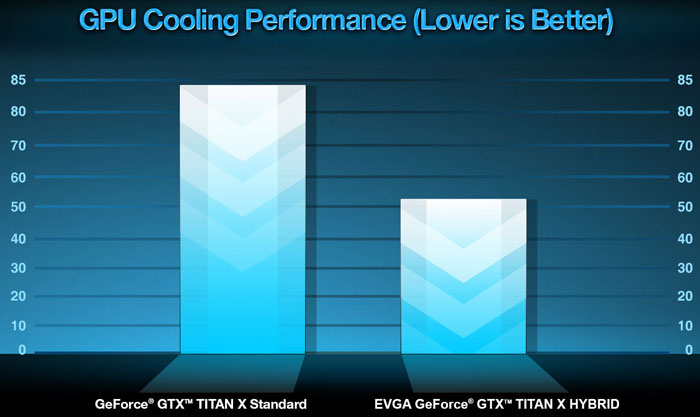 The advantages of the new closed-loop liquid cooling system, the company carries a maximum cooling performance combined with quiet operation, separate cooling of the GPU, elements of power and memory system  , as well as a dynamic fan control, which depends on the degree of heating of the GPU.  Set EVGA GeForce GTX Titan X Hybrid in the US will cost $ 1,100.  Separately, a hybrid cooling system costs $ 110.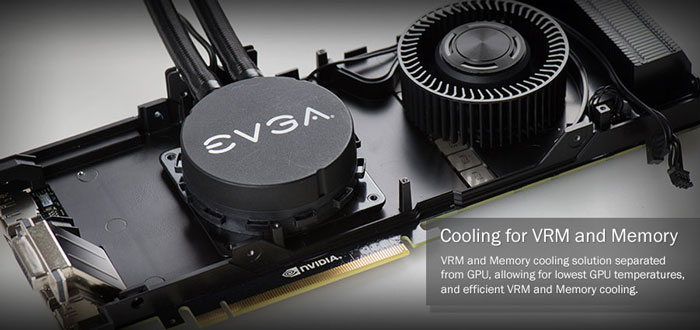 In addition to information about the hybrid cooling system for graphics cards GeForce GTX Titan X , such a system will be offered for the not yet announced  GeForce GTX 980 Ti.  The company will offer a reference version of the adapter and a number of versions with air and liquid cooling.  In particular will be adapters EVGA GeForce GTX 980 Ti with frequencies raised to 1102/1190/7010 MHz (06G-P4-4995-KR), video card EVGA GeForce GTX 980 Ti Classified (ACX 2.0) with frequencies 1152/1241/7010 MHz adapters to water blocks EVGA GeForce GTX 980 Ti Classified HydroCooper 1140/1228/7010 MHz frequencies (06G-P4-4999-KR).  Frequency reference GeForce GTX 980 Ti, recall, promised equal to 1000/1076/7010 MHz.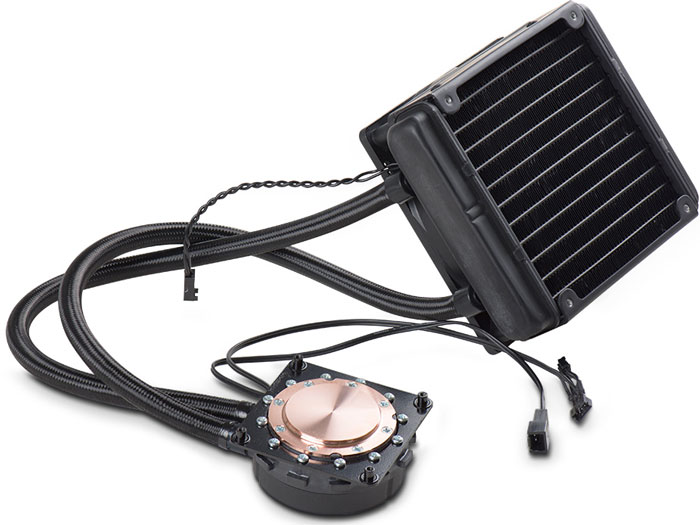 Select Rating :

EVGA introduced a hybrid cooling system for NVIDIA GeForce GTX Titan X
Add Comment ( 1 )
EVGA INTRODUCED A HYBRID COOLING SYSTEM FOR NVIDIA GEFORCE GTX TITAN X