The hybrid processor AMD's A10-8750 last time got into our field of vision at the end of December, it was seen in the composition of finished computers and lists of compatible processors on motherboards manufacturers websites   .  Formally, it refers to the family of Godavari, but is intended for sale to computer makers, rather than in the retail network.  
Our Japanese colleagues seen A10-8750 processor  in the composition of surrounding shops.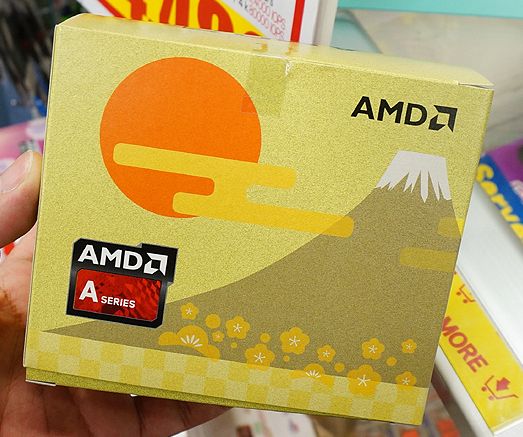 Mention of the model number in the box: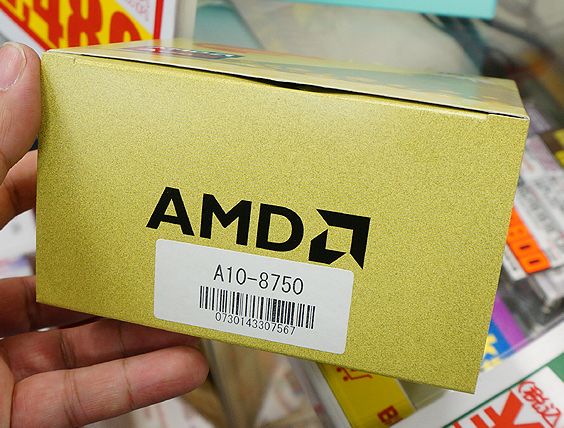 Inside you can find branded cooler old-style processors in the performance of Socket FM2 +, as well as the processor in plastic case, sticker on the base unit, which will alert others to the presence of processor AMD A10 series.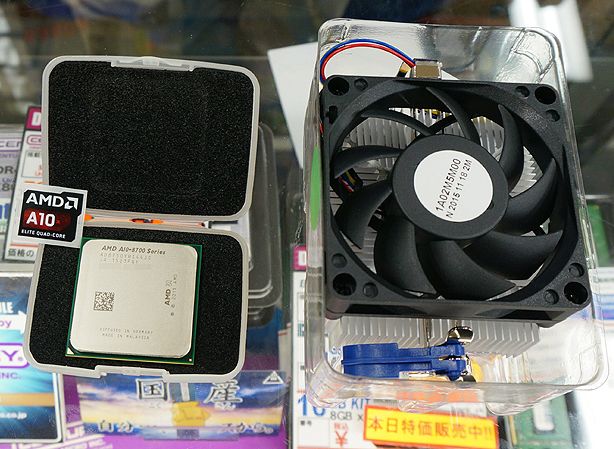 Recall that the processor A10-8750 has four cores and a graphics system Radeon R7 512 stream processors.  Computing cores running at 3.6 / 4.0 GHz, TDP level does not exceed 65 W, cache capacity - 4 MB.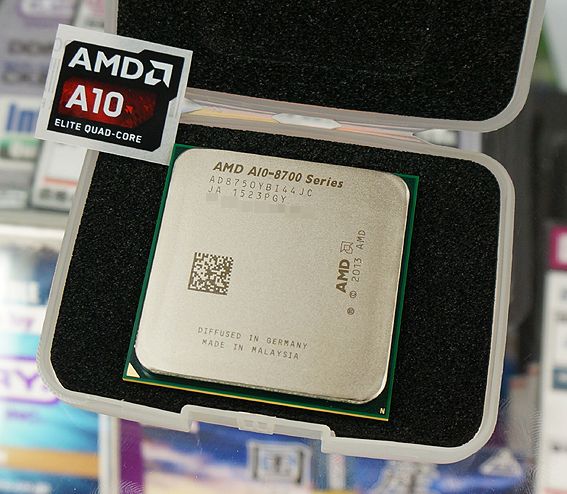 Judging by the marking, this processor copy was released in the beginning of June last year.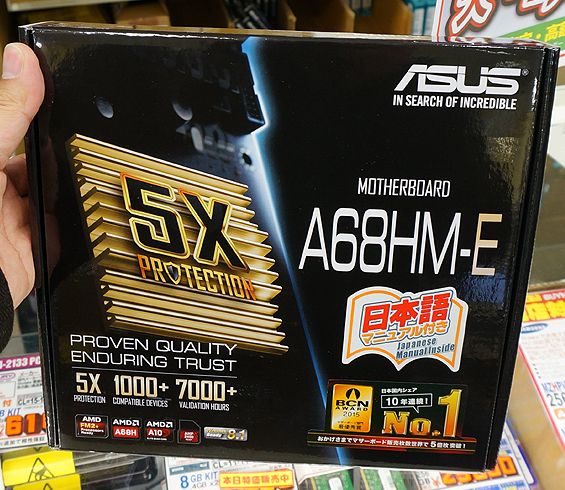 With the processor goes motherboard Asus A68HM-E micro-ATX format.  

Select Rating :

AMD A10-8750 processor is offered bundled with motherboard