AMD recently announced the models phenom II X6 1100T BE (3.3 GHz) and Phenom II X2 565 BE (3.4 GHz). Now AMD presented new models.
According to the data base on AMD site,  it is possible to reveal the references about the processors, which, until now are not in the official Price- list. First,  the six-core Phenom II X6 1065T (2.9 GHz), whose announcement will take place in the following block. Model is based on traditional stepping E0, TDP level does not exceed 95 W. The cost Of phenom II X6 1065T will not exceed $199.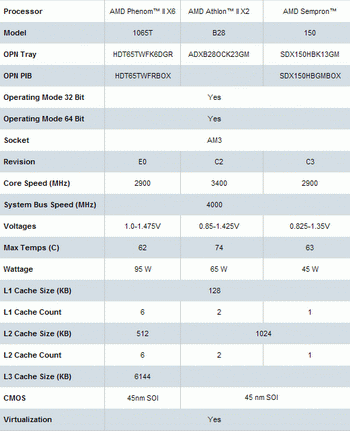 The absence of references about the processor athlon II X 2b28 (3.4 GHz) in other AMD site divisions is completely clear - this model is oriented to the computers producer. This is the fastest dual core processor athlon II X2, in this case the TDP level does not exceed 65 W.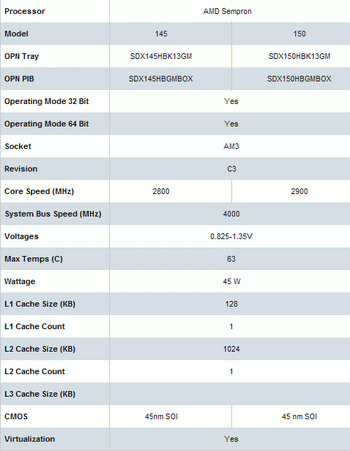 The processors sempron 145 (2.8 GHz) and Sempron 150 (2.9 GHz) will be presented in the current block; however, official Price- list, until now, contains only references about the model sempron 140 (2.7 GHz).


Related Products :