Source reports that in the territory Asia was put on the market the communicator dopod u1000. It is intended for the work in networks GSM 850/900/1800/1900 MHz and UMTS 2100 MHz, support EDGE and HSDPA.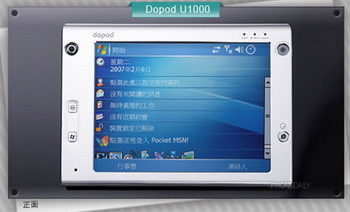 At present this hardware is delivered with installed OS Windows mobile 5.0; however source is assured that soon this system version will be updated to the sixth.
In the non-operating state the QWERTY- keyboard protects the display, and if necessary it can be removed.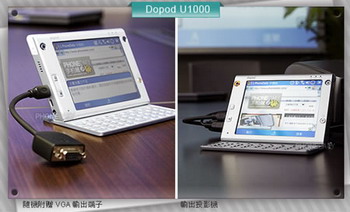 Technical characteristics Of dopod u1000:
Display: 5 inch,  VGA (640 x 480)
Processor: XScale, 624 MHz
Memory: 64mb.
Flash- memory for data: 5 Gb
GPS
Blue-tooth 2.0
WiFi 802.11b/g
3- mp camera + VGA- camera
Support micro-SD card
At present Dopod u1000 is sold on the price of approximately 1200 dollars. Approximately for the same price level it is possible to expect in Europe for HTC athena, which is differed from Dopod u1000 described above only in terms of data storage.


Related Products :