Sparkle Computer Company introduced two new 3D-card: Calibre X680 Captain and Calibre X670 Captain.  They are built on 28-nanometer GPU NVIDIA GK104 and feature original coolers CoolPro.  CoolPro design feature is the location of fans under the radiator.  Number of fans is three.  The radiator is connected to the base in contact with the GPU, using six  6mm heatpipes.
The manufacturer notes that there 8 phase voltage regulators and increased thickness of copper power and ground layers on the board.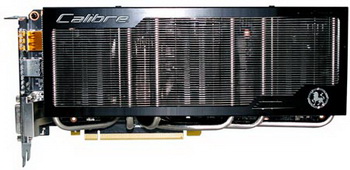 The GPU base clock speed for Calibre X680 Captain, which has 1536 cores CUDA, is equal to 1124 MHz, high - 1189 MHz. Effective GDDR5 memory frequency - 6200 MHz memory - 2 GB, width - 256 bits.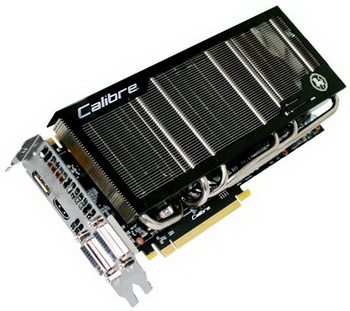 Calibre X670 Captain count 1344 CUDA, GPU core clock speed is 954 MHz, Turbo - 1033 MHz. As with the older model, the effective GDDR5 memory clock is 6200 MHz , memory - 2 GB, bus width - 256 bits.

Both cards are equipped with video outputs, DisplayPort, HDMI, DVI-I and DVI-D.


Related Products :