In Computex ASUS company officially announced its plans with respect to the release of cheap notebook for retail market : Asus Eee PC 701.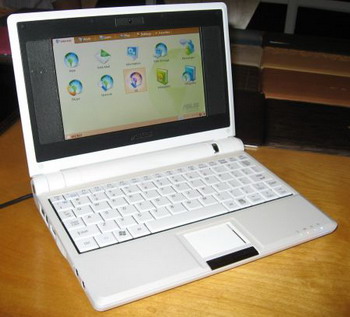 The complete technical characteristics Of asus eee PC 701 appear as follows:
Processor: Intel Pentium M, 900 MHz (core dothan)
Chipset: Intel 910
Memory: 512 mb DDR 2-400
Disk system: 8 or 16 Gb on base of flash- memory
Screen: 7 inch
Graphic: Intel UMA
Communications: WLAN: Wi-Fi 802.11b/g, 10/100 Mbit/s ethernet, 56K modem
3 port USB, VGA, head sets, microphone  
Card reader for SD cards  
0,3-Mp web- camera
Sound: Hi-Definition codec
Battery: 4- cell, 5200, 3 hours operation time
Sizes and weight: 22,5 x 16,5 x 2,1~3,5 cm, 0,89 kg
The time of operating system load (linux) using ASUS notebook Eee PC 701 composes only 10 seconds.
All installed applications were started instantly.
We note the high brightness and good color production for 7 inch display monitor.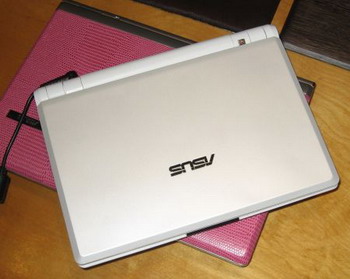 The use Of dothan processor make a noticeable notebook  heat up.

All minor deficiencies in this solution are justified by its price. The World sales Of eee PC 701 will begin at the end of August, and prices will be 200-250 dollars depending on the volume of flash- memory.


Related Products :