At IFA 2013 there was a place not only all kinds of tablets, smartphones and ultrabooks, but to computer spare parts like SSDs.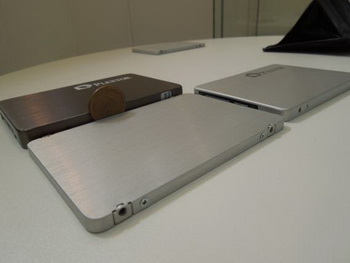 Plextor presented series of storage devices M6, equipped with SATA port.  Their performance characteristics have not changed with respect to predecessors because of limitations of the interface, but Plextor engineers have managed to raise the number of I / Os per second (IOPS), which is capable of performing drive with random data blocks.  Series M6 is based on Marvell 88SS9187 controller and memory chips A19 Toggle NAND Toshiba total production capacity of up to one terabyte, making these SSD one of the most capacious device with a 5 millimeter case in the classroom.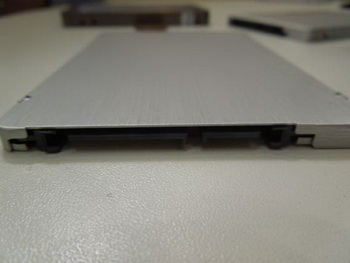 M6 drives will be available in versions with an affix Pro, and S, different firmware.  The first is designed for high-performance computing market, the second focused on the mass market.  In stores SSD will be in late October or early November.
Plextor drives are also shown by M6 M.2, designed for use in thin laptops or tablets.  They involve the possibility of  PCI Express interface, which enables them to overcome the typical desktop  barrier.  Claimed read speed sequential blocks for consideration SSD is 740 MB / s maximum write speed depends on the volume: 128 GB storage capacity shows 330 MB / s, 256 GB - 575 MB / s and 512 GB - 640 MB / s.  The processing speed of random blocks can be up to 105,000 IOPS during read and 75,000 IOPS - in writing.

Related Products :