Panasonic will start selling in the Japanese market its newest high-convertible ultrabook models Toughbook CF-AX3.  The device has a thin (thickness 18 mm) and lightweight (1,135 kg) body with a rugged design that can safely withstand a drop from a height of 76 cm It is also worth noting the presence of the original system type Flip-Over.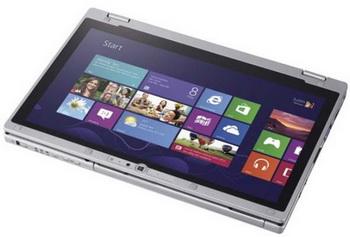 Toughbook CF-AX3 has a 11.6-inch multi-touch screen with IPS-enabled desktop resolution of 1366 x 768 pixels, Anti-glare and angles of 170 degrees both horizontally and vertically.  
The device is based on Intel Haswell platform with 1.9 GHz (2.9 GHz in turbo mode) dual-core processor Intel Core i5-4300U with integrated graphics Intel HD Graphics 4400.  Also available Bluetooth v4.0 and 802.11a/b/g/n WiFi adapter, an optional module 4G/LTE with 3G, HDMI and D-Sub/VGA outputs, USB 3.0 ports, SDXC card reader and Ethernet port.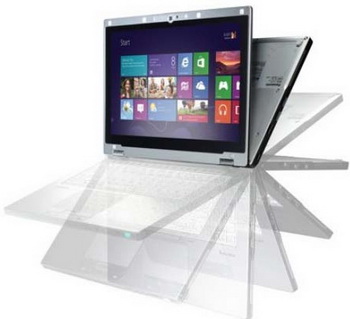 Capacity of built-in battery will be enough for battery life period 8 to 12 hours in the operating mode and from 3.5 to 8 days of standby time.  Ultrabook Panasonic Toughbook CF-AX3 is running the operating system Windows 8.1 Pro.


Related Products :