Bulgarian enthusiast I.nfraR.edhave been repeatedly observed in the ranking of the best AMD overclocking results  .  The database HWBot just hit record, indicating record overclocking the Sempron 145 Sargas generation  Socket AM3.
Judging by the photos  liquid nitrogen cooling was used  not only for the processor itself, but also the chipset motherboard DFI LANparty DK 790FXB-M2RSH.  Vcore was increased to 1,792 V, if you believe the screenshot CPU-Z.  Memory modules blown special fan unit.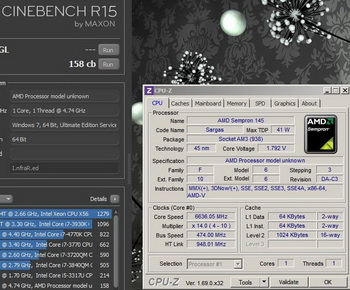 At a frequency of 6636 MHz processor  Cinebench R15 test result was 158 points,  the highest achievement not only for the Sempron 145, but also for single-core processors in general.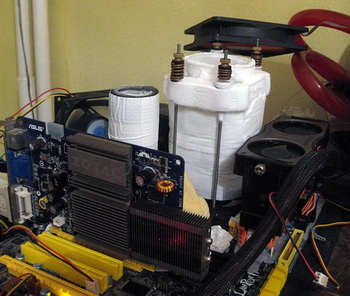 Related Products :