Noctua company demonstrated two more promising CPU cooler, which easily can be installed in most systems form factor mini-ITX.  
The first version uses a traditional CPU cooler tower layout with five U-shaped heatpipes, nominally, it is equipped with one 92-mm fan, but there is a possibility of installing a second.  Dimensions of cooler do not exceed 95 x 95 mm, which allows Noctua to talk about guarantees of compatibility with most format mini-ITX.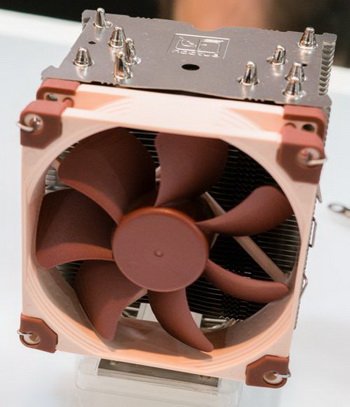 Incidentally, this cooler can be installed in a system with LGA 2011, including using processors Xeon.  The second cooler for mini-ITX systems has a layout type sandwich: 92 mm fan sandwiched between two sections of the radiator .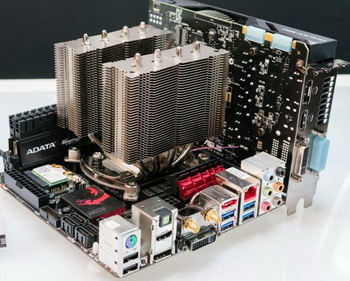 As you can see, the cooler do not interfere with video card and memory stick , while providing adequate cooling of the processor.  On the market, these products will appear only at the end of the year.


Related Products :