Nearly a year ago, at a Google IO home conference, the company told that since 2015 its accelerators Tensor Processing Units (TPU) are working in its data center.  The project itself started in 2013.  It took 15 months to develop the first ASIC, which was the base of TPU accelerators.  A detailed report on the work of the TPU, architecture and platforms based on accelerators will be made this summer at an industry conference, and for now the company offers a 17-page abstract on the topic.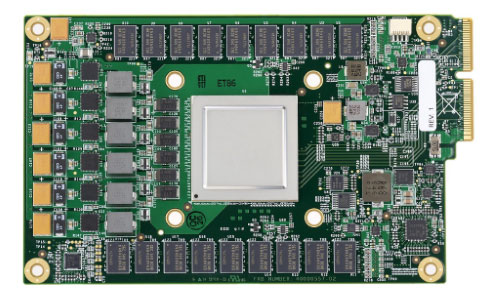 TPU accelerators are designed to accelerate the work of self-learning computing systems based on deep machine learning.  Neural networks with deep training, for example, have already made it possible to make a giant leap in speech recognition - the largest in the last 20 years.  So, if you compare the work of Google TPU with traditional platforms for recognition, errors in recognizing words became 30% less.  Also, errors in pattern recognition have been reduced.  With respect to the ImageNet environment, the number of errors since 2011 has decreased from 26% to 3.5%.  Without accelerators TPU, recognized in Google, the capacity of branded data centers would have to be doubled if users of the company's services began to use the voice to enter teams at least three minutes a day.
Earlier in the company reported that the accelerator TPU demonstrates a 10-fold advantage in solving similar problems in front of x86-compatible processors and modern graphics processors.  A recent report points to a more significant advantage of Google's solution.  When compared with the Intel Haswell E5-2699 v3 processor (22 nm, 18 cores, 2.3 GHz, 145 W) and 180-watt NVIDIA K80 accelerator at 875 MHz, Google TPU accelerators are 30-80 times faster than competitors in terms of performance per watt.
It should be noted that in terms of energy efficiency, Google's development is still behind Haswell and K80, but Google blames the short terms for which it was necessary to create a solution.  So, at a load of 10%, the Google TPU accelerator consumes 88% of the maximum level, while Intel Haswell consumes 56% of the maximum on the same level of load, and NVIDIA K80 - 66%.  Also in Google recognize the existence of faster solutions competitors - 14-nm Intel CPU and 16-nm GPU NVIDIA, which will look better than models two years ago.  But even here the developers have a stock.  For example, Google TPU works with DDR3 memory, and the transition to GDDR5 will open new horizons for performance.
The current accelerators of Google TPU consume up to 40 watts and are created using a 28-nm process technology.  The clock frequency of the solution reaches 700 MHz.  The solution accelerates the work of algorithms of the company's proprietary software - TensorFlow.  With the same support, NVIDIA accelerators work.  The basic logic of the TPU is 65 536 8-bit blocks operating with multiply-accumulate units.  The amount of cache in the TPU is 24 MB.  The memory block is the largest in the chip and occupies 29% of crystal area of .  Another large block (24% of the area) is an array for controlling media access (MAC).  The internal data bus is 256-bit.  Together, this allows  to perform 92 ter-operations per second.


Related Products :