As reported, the 8GB version of graphic adapters for 28-nm GPU AMD Hawaii XT is already available.
PowerColor Company has prepared the model  PCS + R9 290X 8GB.  GPU frequency is 1030 MHz, which is higher than the reference frequency of 1,000 MHz.  Memory frequency also exceeds the standard for 4-Gbyte version R9 290X , 5500 MHz instead of 5000 MHz base.  However, there are 4-Gbyte model , whose CPU frequency above 1030 MHz.
MSI Model   - R9 290X GAMING 8G - carries 8GB of GDDR5 same 5500 MHz frequency, but the GPU frequency slightly higher at 1040 MHz.  Cooling System Adapter MSI R9 290X GAMING 8G - Twin Frozr IV Advanced.  There are two fan, copper base with five heatpipes and aluminum radiator.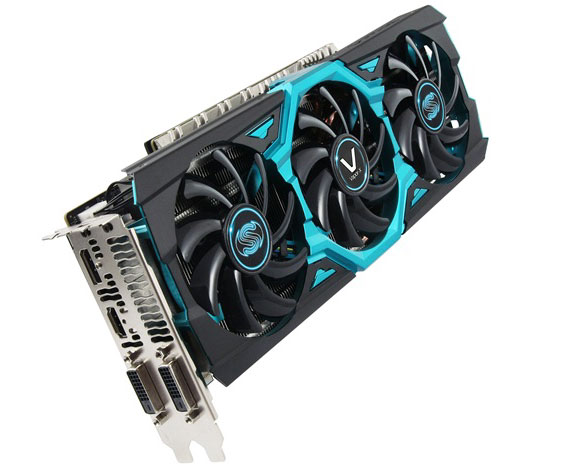 SAPPHIRE company presented R9 290X 8GB Vapor-X OC.  Basic rate - 1030/5500 MHz.  Cooling - one 10 mm heat pipe and two 8 mm and 6 mm.  Radiator with three 90 mm fans.


Related Products :