Today appeared new information about AMD Fiji .
This card shall bear the name Radeon R9 380X, but in tests it is opposed to the Radeon R9 290X and GeForce GTX 980, and assocaite talked about  the use of a hybrid cooling system .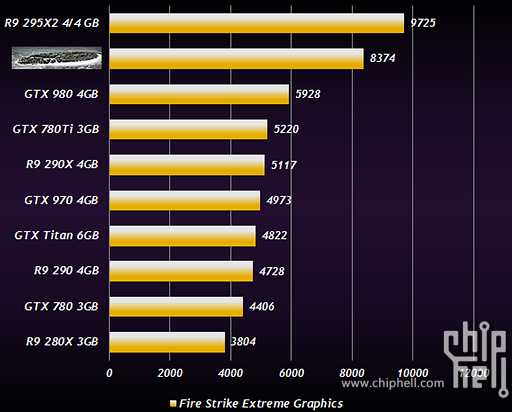 In addition to the comparison in 3DMark Fire Strike Extreme, associate offered a kindof performance picture summary   .  The percentage of new AMD is 57.9% faster than the GeForce GTX 970, and only 13% slower than the dual-processor Radeon R9 295X2.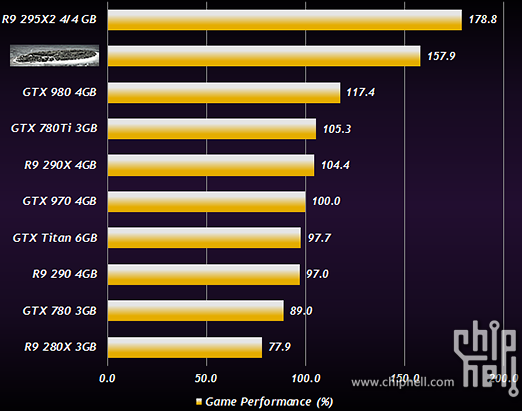 Power consumption (295 W) is slightly higher than the Radeon R9 290X, and this clearly indicates the use of 28-nm process technology for the GPU manufacture .
But moderate GPU temperature under load (73 degrees Celsius), rather, indicates the effectiveness of the hybrid cooling system combining fan and water block.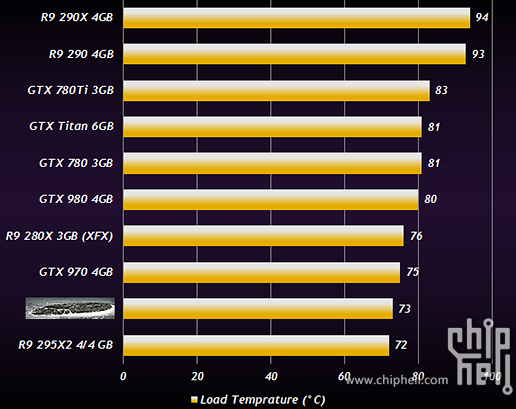 Once again, believe that all published information is possible with reservations, because AMD is unlikely to submit a serial product before the middle of the second quarter.


Related Products :