Noctua released few new cooling system.
Before we begin, remember that less than a month ago, Noctua has presented two processors CO - NH-C14S and NH-D15S.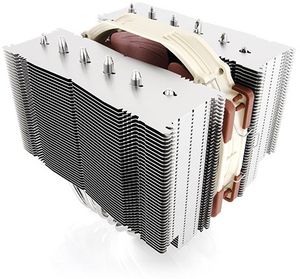 >
Which are minor upgrades to Noctua NH-C14 and Noctua NH-D15 , respectively.
Noctua already fully prepared to meet the new platform Intel Skylake and processor socket LGA1151.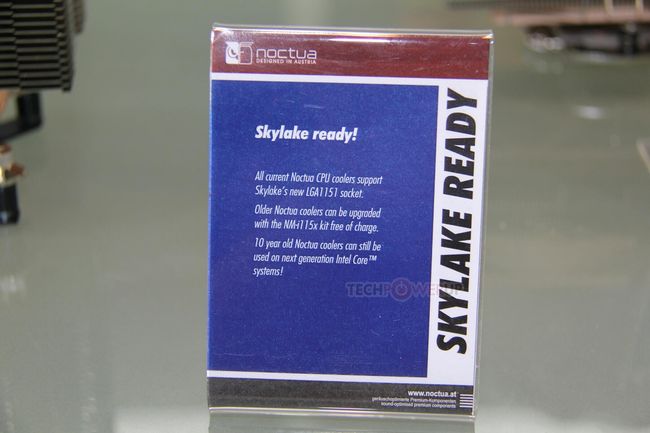 Location of fixing points , in comparison with LGA1156 / 1155/1150 does not change, and because all the products Noctua.  
Noctua, with the help of RotoSub, continues to develop its own system of active noise cancellation (Active Noise Cancellation, ANC), was announced back in 2012 year.
The essence of the technology is to use the effect of neutralizing phase (phase cancellation), when sound waves are in the opposite sense.
Working model  system.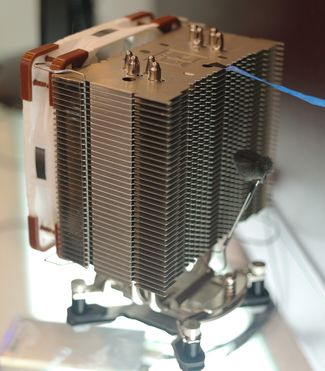 Noctua has gone ahead and implemented a solution in general lying on the surface:
In the final stages a special anti-vibration frame made of soft material.  A prototype of the photograph for 120-mm fans.  
Speaking of soft mounts.  Traditionally, anti-vibration studs at the corners and retail models fan Noctua brown (industrial series industrialPPC - gray).  
Noctua showed engineering model of the new model size 120 mm thickness of 15 mm.
Development has lasted for over a year, the reason probably lies in the complexity of such a stabilization and fine balancing bearing because of which increases the noise level and increase wear.
The company also revealed two more protype.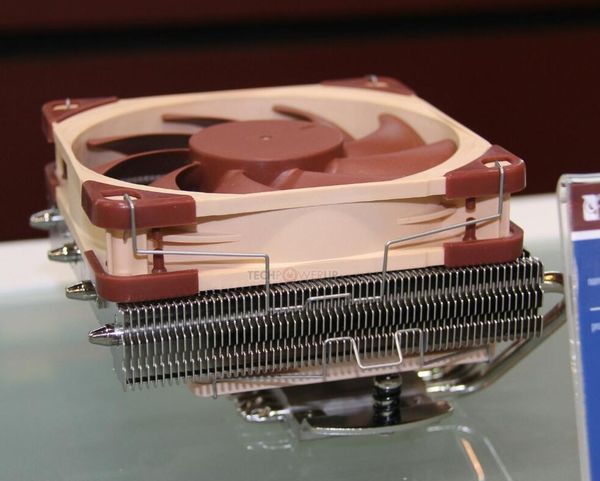 A little bit modernized NH-L12, NH-U12S and NH-U14S.
U-Series significantly increased the area of the ribs.


Related Products :