The processors Broadwell-E will be soon on sale,  the German enthusiast Der8auer published an amusing video telling about the experiment to remove the cover with this processor. German enthusiast adjusted release of the new version of tools that allows you to remove the cover from Broadwell-E processors.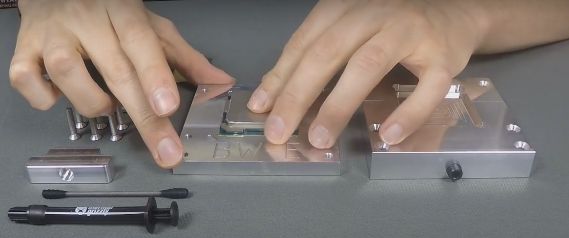 Two aluminum plates are provided with recesses to accommodate the processor.

By the way, Der8auer similar experiment conducted with processors Haswell-E, which also use solder for attaching the lid to the chip.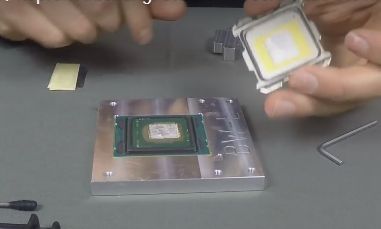 Solder on the basis of indium remains on the processor die, and on the inner side of the lid. It needs to be carefully scrape blade. The sealant around the perimeter of the CPU and also cover must be removed, since the purpose of the experiment is to apply a plastic thermal interface like "liquid metal", which forms not as thick as solder.

At a frequency of 4 GHz and air cooling in Prime95 managed to win about four degrees Celsius when compared with the standard thermal interface. At this Der8auer did not stop - it is polished on the inside cover of the CPU, and is preparing to continue to experiment with more serious cooling than Prolimatech Megahalems.


Related Products :