Mid-May was marked in the national statistics of extreme overclocking conquest  a new absolute record 3DMark06, at the time corresponding to the result of 64,607 points.  
Swedish enthusiast Raufis has the fourth place in the absolute classification corresponds to 64,976 3DMark06 score.  To cool the CPU and GPU Core i7-6700K Asus GeForce GTX 980 Ti Matrix Platinum Edition Swede used liquid nitrogen as well seen on the photo.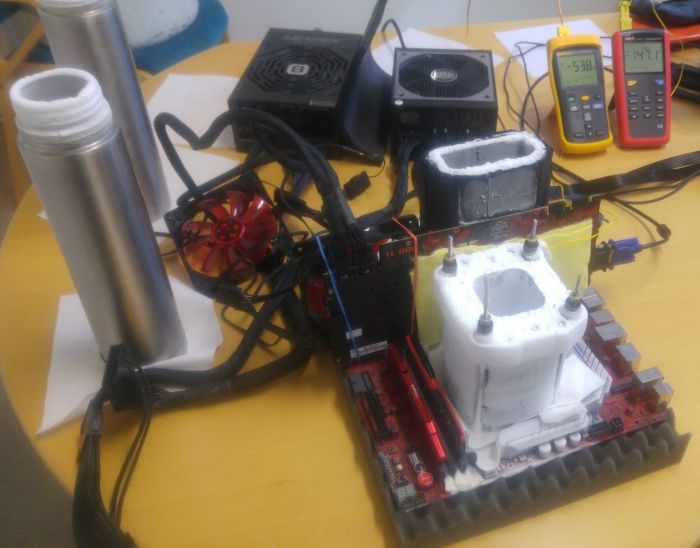 Video card was overclocked to 1850/7200 MHz.  Power elements and graphics of the memory chips blew an additional fan.
The CPU was overclocked to 6622 MHz, at this frequency, it retained the activity of all four cores and Hyper-Threading.

Related Products :