Reviews of graphics cards Radeon RX 480 will be published only after two weeks.  Despite this,  already on the web, there are tests of this card, and we can compare it with other video cards.  We have previously written about the results of a novelty test in 3DMark 11 , and today we present to you heed the results of  Radeon RX 480 testing in 3DMark Fire Strike.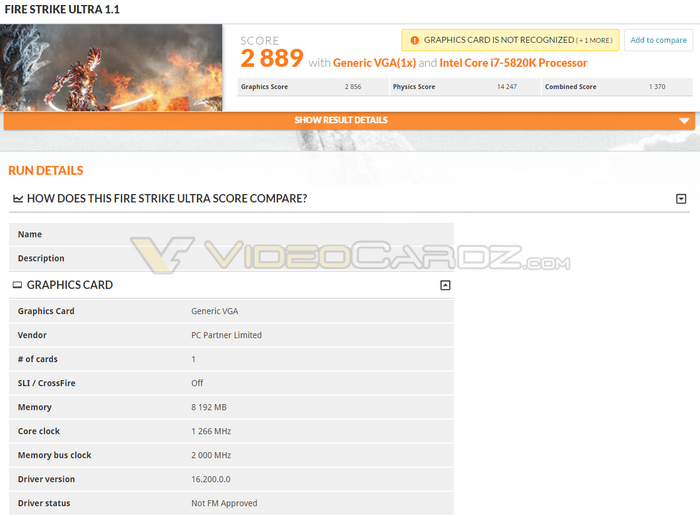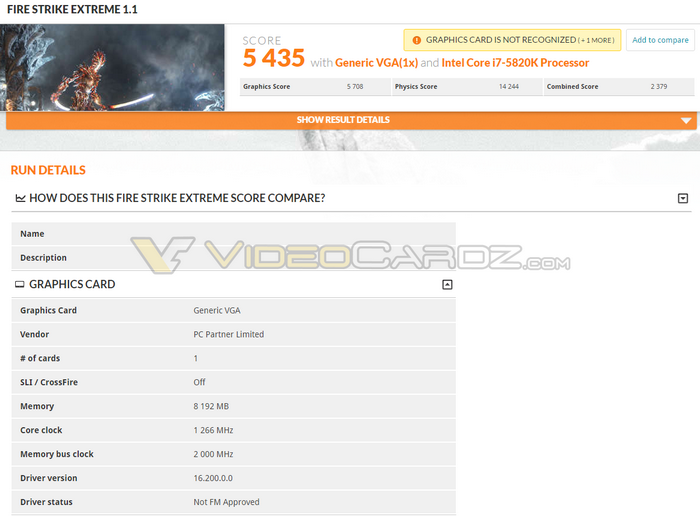 These results relate to the reference version   video card, but as noted by our colleagues from VideoCardz, here tested the video card from one of AMD partners , and we can not exclude the possibility of the presence of a slight factory overclock .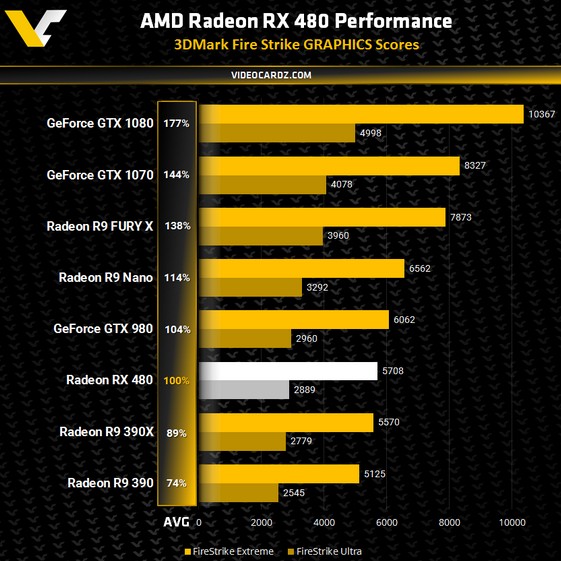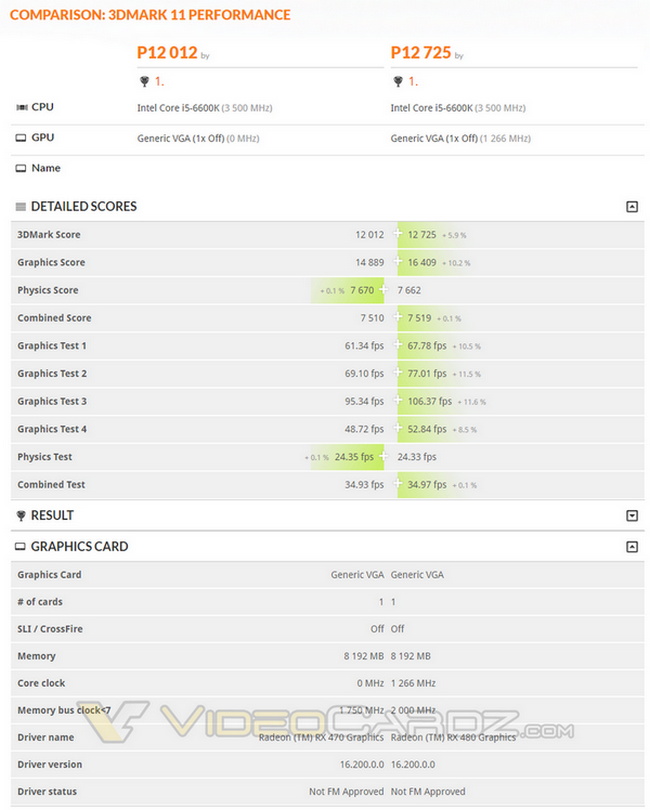 As for the Radeon RX 470, also known as 67DF: C4, in the 3DMark 11 Performance this card gains  about 13100 to 16164 points (Graphics Score).  As VideoCardz states, the average score is 13368. For comparison, according to the calculations of our colleagues, the average score Radeon RX 480 is 16823.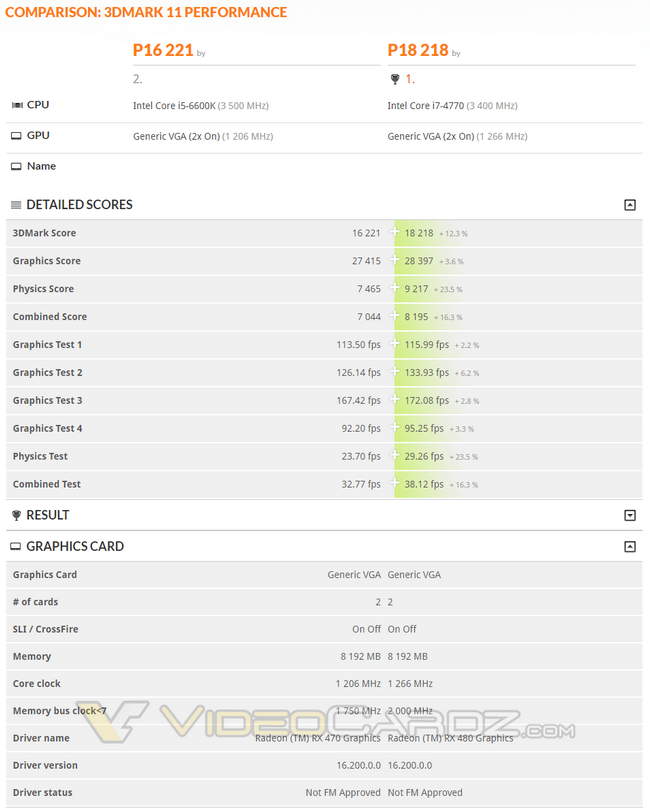 As for the CrossFire mode, there  a pair of Radeon RX 470 shows even smaller gap from the Radeon RX 480. The difference between the video cards is about 1000 points (Graphics Score).  And then there are two possible explanations: either the Radeon RX 470 has a high scalability, or it tests a pair of cards with factory overclocked.  In the end, we note that the maximum steam reference Radeon RX 480 gained 30,611 points.

Related Products :