Alienware, a division of Dell company, is engaged in gaming machines and gaming peripherals, starts selling the updated line of gaming systems, the output of which is dedicated to the twentieth anniversary of Alienware existence  .  Updates touched a compact gaming notebook Alienware 13, mini and full-size PC Alpha systems Aurora and Area-51.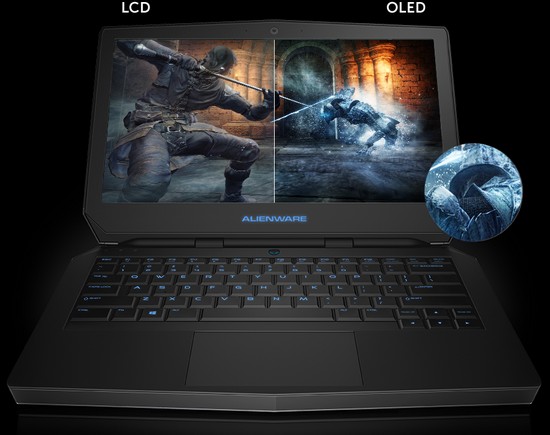 Compact notebook Alienware 13 OLED, as is clear from its name, is equipped with 13-inch display, built on the type of OLED panels.  This panel is characterized by a resolution of 2560 x 1400 pixels, contrast ratio of 100,000: 1 and a time of about 1-2 ms response. Note that the notebook has touch screen   .  The laptop is available in configurations with the Intel Core i5-6200U and Core i7-6500U processor and a discrete graphics NVIDIA GeForce GTX 960M or GeForce GTX 965M.  The memory volume can be set to 8 or 16 GB, and for storing data can be used either on the hard drive of 500 GB or SSD 256 or 512 GB.  The laptop weighs about 2 kg, and is equipped with a battery of 52 Wh.  Cost Alienware 13 OLED starts with a mark of $ 1,300.
Alienware Alpha R2 is one of the most powerful compact systems in the world.  It has the enclosure dimensions 203 x 203 x 76.2 mm, and with maximum configuration offers Intel Core i7-6700T processor (Skylake) and discrete graphics NVIDIA GeForce GTX 960. The volume of DDR4-2133 memory can be 8 or 16 GB .  Available configurations with Intel Core i3-6100T and Intel Core i5-6400T, and graphics AMD Radeon R9 M470X.  Note that in some configurations provides  Thunderbolt 3 port that lets you connect an external graphics card via the Alienware Graphics Amplifier.  Novelty cost starts at $ 600.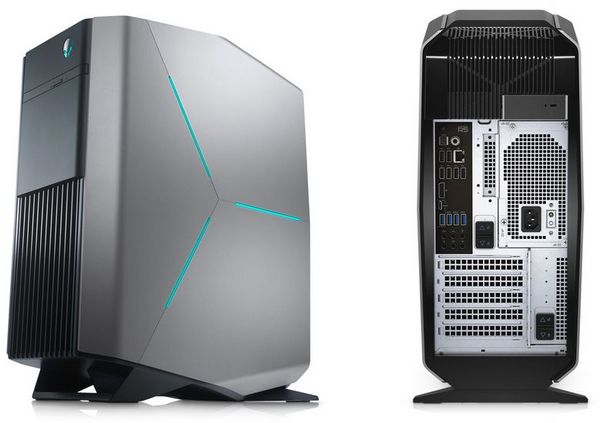 Alienware Aurora computer has become less than its predecessor, and is designed in the same style as the updated desktop Area-51 R2.  Alienware Aurora system comes with a variety of processors up to Intel Core i7-6700K, and discrete graphics cards up to the GeForce GTX 1080 FE or two GeForce GTX 980 Ti.  The memory volume can range from 8 to 64 GB.  For storage of data may be used as a conventional HDD.  Alienware Aurora system cost starts at $ 800 for the model with Intel Core i3-6100.
Finally, the updated Alienware Area-51 in the best configuration of 10-core processor Intel Core i7-6950X, a combination of two NVIDIA GeForce GTX 1080, or three GeForce GTX Titan X, and 64 GB of RAM.  Various configurations of storage subsystem.  For the removal of heat from the processor in the computer meets the liquid cooling system.  Alienware Area 51 Price starts with a mark of $ 1,700.  A configuration on Core i7-6950X starts at $ 5050.


Related Products :