Colleagues from the site AnandTech said that at Hot Chips 28, NVIDIA  showed a photo of a crystal GP100 graphics processor.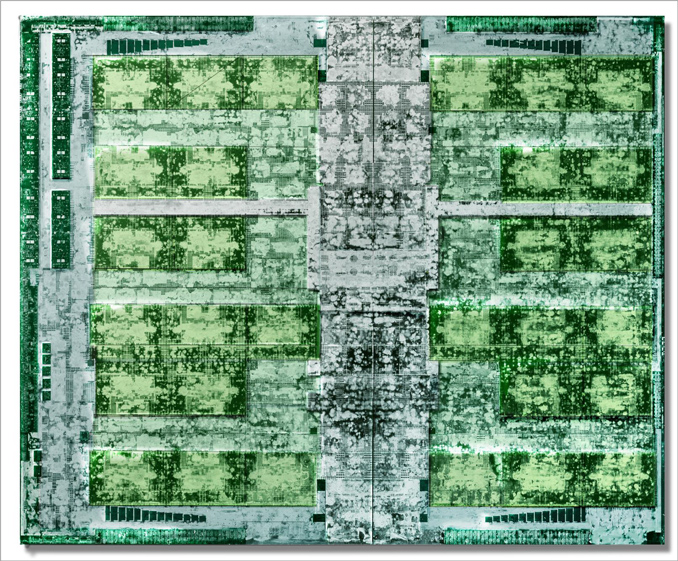 Recall that this processor is manufactured on 16-nm technology, it provides 15.3 billion transistors and has an area of 610 square millimeters  It is also equipped with memory  type HBM2.
Photo of the GP100 once again allows us to estimate how close could be positioned to the crystal memory chip graphics processor HBM2.  The latter have a multi-tiered arrangement and share a common silicon GP100 bridge.
The module itself Tesla P100 looks like shown in the last illustration.  HBM2 type Memory capacity can reach 16 or 32 GB, depending on the version of the accelerator.


Related Products :