Introduced in September, LG V20 smartphone with dual camera and optional display will soon get a mini version called LG V20 S.
According to sources, the new smartphone LG V20 S will be available in the European market, whereas the original LG V20 is presented only in South Korea and the United States.  The company has already registered the LG V20 S. trade mark in Europe
Rather, under the name of LG V20 S will appear on the European market have already released a smartphone, known in Japan as LG isai Beat (LGV34).  It was introduced in Japan in October, and went on sale in November.  It is similar to LG V20, but it has a 5.2-inch screen instead of 5.7-inch and 32 GB of internal memory instead of 64 GB.  The emergence in Europe mini-version of the LG V20 looks quite logical, given that European users, as opposed to the asian, prefer a more compact smartphones.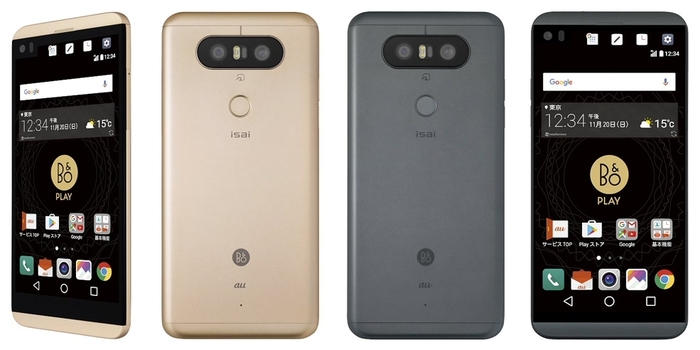 Specifications LG isai Beat (LGV34):
Display: 5.2-inch, Quad HD, additional screen;

SoC: Qualcomm Snapdragon 820, Kryo four cores with a clock speed of 2.2 GHz, Adreno 530 graphics accelerator;

Operating system: Android 7.0 Nougat;

Main Camera: 16-megapixel main with optical stabilization and laser autofocus and 8-megapixel wide-angle lens

Memory: 4 GB RAM, 32 GB of built-in slot for MicroSD memory cards;

Battery: 3000 mAh;

Case: metal, waterproof, 149h72h8 mm, 146 g

Related Products :