Attempts by manufacturers of accessories to turn  smartphone into a kind of "Swiss army knife" sometimes surprising.  If the presence of a camera and various sensors on the device, which was originally conceived as a means of communication, we have long been accustomed, some "consoles" are puzzling their practicality.  Some accessories allow  to turn  smartphone into a thermal imager and colleagues AKIBA PC Hotline managed to find a site in Japanese retail "prefix" for the iPhone, which turns a smartphone into a compact electric shaver.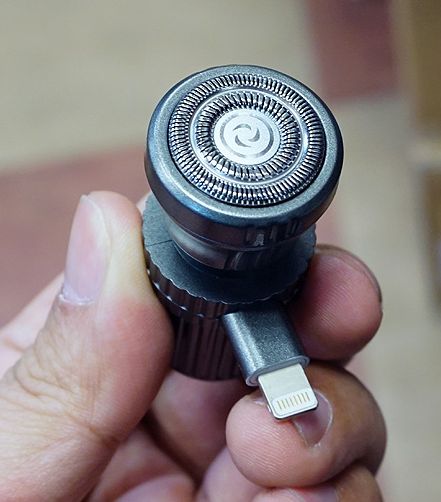 A device with rotating blades is powered by Lightning connector in the phone, there is the same and is secured mechanically.
It is noteworthy that the power button on the case of the "razor-top box" is not, and it starts to work immediately after the connection to the Lightning port.

Related Products :