ELSA company  recently introduced a version of the GeForce GTX 1050 Ti, which occupies a single expansion slot.  
cooling  is attached to the heatsink screws with protruding heads.  Perhaps it gives a special color exterior video, but at the same time to simplify the technical process of manufacturing the radiator, where it is not necessary to drill holes for countersunk screws.  Moreover, the thickness of the case is too small to hide the screw heads.
Plastic plugs carefully covered all interface connectors.
Toward the rear panel, you can see the ventilation slots on the case of the cooling system.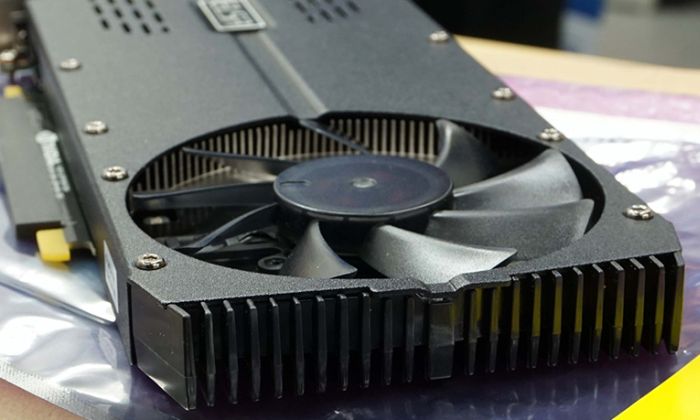 Radiator extends beyond the printed circuit board, and can be seen even a place for the installation of six-pin auxiliary power connector, but the connector is not provided.  Overall dimensions of the cards do not exceed 211 x 110 x 19 mm.


Related Products :