In the family of video cards Asus GeForce GTX 1080 Ti Strix only two models, differing only clock speeds.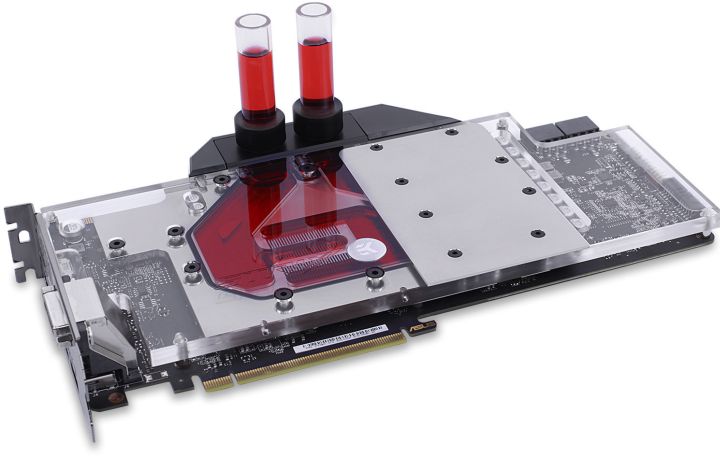 As expected, the base of the water block is made of nickel-plated copper, and the cover can be either transparent (in this case there are two places for installing LEDs) or black.  The  price remains the same - almost 130 euros, including taxes.
The configuration of the channels inside the water block is chosen in such a way that the flow of liquid can be passed in both directions without affecting the performance, and also use the water block in cooling systems with a low-power pump.  

Recently, EK Water Blocks supplies its products with a plastic overlay for the face removed from the motherboard - it mentions the name of the video card, which should be easy to read when viewed through the transparent wall of the chassis of the system unit.


Related Products :