One of the problems gaining popularity of productive compact systems is the cooling of the processor, because powerful air coolers have very large dimensions.  And a very good solution can be a system of liquid cooling.  Especially for the compact motherboard Asus ROG Strix Z270I Gaming of the size Mini ITX, the company EK Water Blocks introduced a new processor waterblock of the "monoblock" class, called EK-FB ASUS Z270I Strix RGB Monoblock.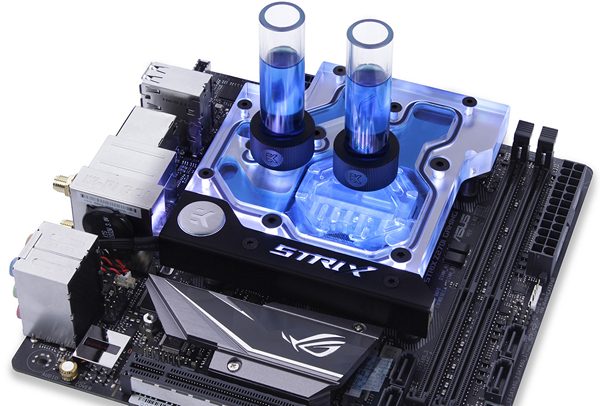 Processor waterblocks of the monoblock type differ in that besides the processor itself they also cool the elements of the motherboard's power supply, which is especially important when the system is running in an overclocked state, when the elements themselves can be heated at least as much as the processor itself.  The base of the new EK-FB ASUS Z270I Strix RGB Monoblock is made of copper and covered with a layer of nickel to protect against corrosion.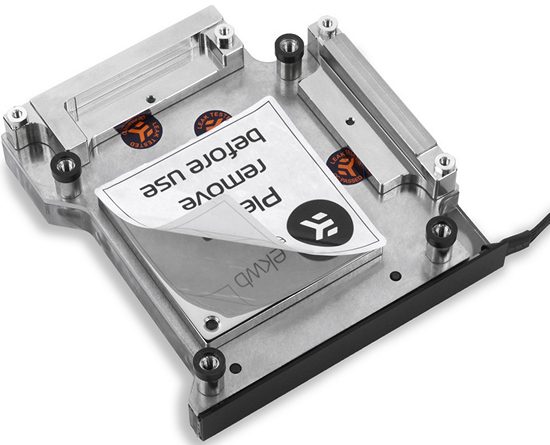 Like all modern water blocks EK Water Blocks, the new EK-FB ASUS Z270I Strix RGB Monoblock is equipped with a scheme for separating the flow of coolant, which should improve the efficiency of heat exchange.  It is also important to note that the coolant flows directly to the area of the water block that are in contact with the processor, which also has a positive effect on efficiency.  Another manufacturer notes the low hydraulic resistance of the novelty, which allow to use even low-power pumps.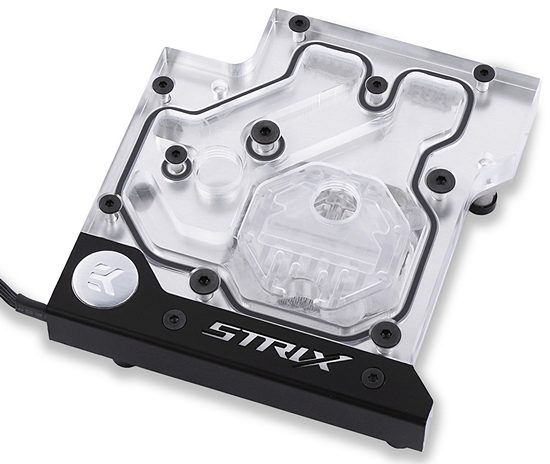 The top part of the water block EK-FB ASUS Z270I Strix RGB Monoblock is made of transparent acrylic.  The novelty is equipped with LED RGB-backlight, which is fully compatible with Asus Aura, which allows you to synchronize it with the illumination of the motherboard.  The backlight is connected via the 4-pin connector.  By the way, the backlight can be turned off, or completely remove the LED tape (a black strip in the bottom of the water block).

Water block EK-FB ASUS Z270I Strix RGB Monoblock is already available for order in the official online store EKWB at a price of 120 euros.

 


Related Products :