Specialized resource Electrek continues to monitor the expansion pre-series prototypes Tesla Model 3.  This time a silver prototype hit the lens of one of the readers, and some angles allow to get a more detailed idea not only about the composition of the sensors used by the "autopilot" system of this electric vehicle, but also about the lighting equipment.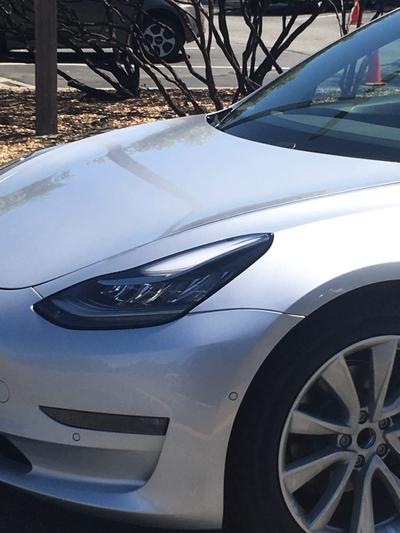 This prototype Tesla Model 3 is equipped, presumably, with the same set of "autopilot" sensors as the Tesla Model 6.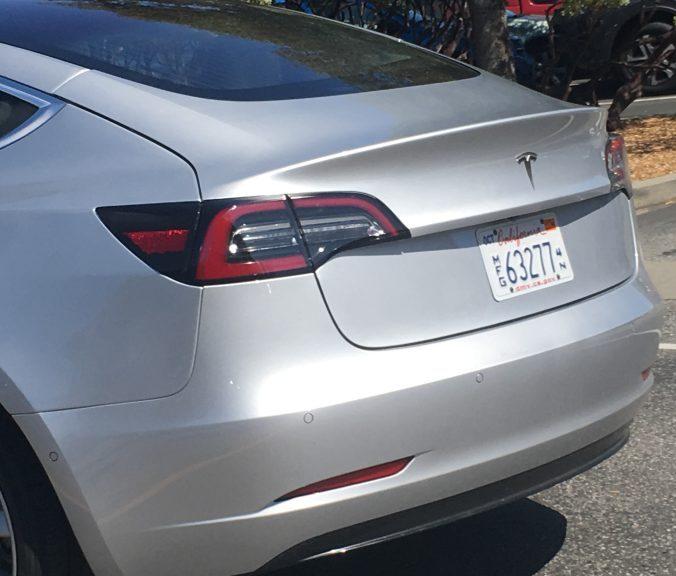 The following picture allows you to evaluate the design of the front lighting of an electric vehicle.  Most likely, as daytime running lights will be used LED "eyebrows", and the near and far light will also form LEDs, which is quite natural.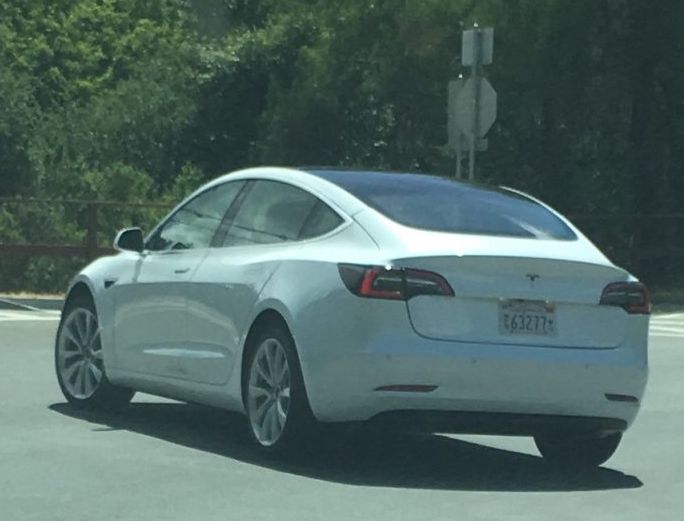 The last photo allows one more time to make out an idea of ??the design of the rear lighting equipment.

In addition, the same resource publishes the forecast of Morgan Stanley analysts who doubt the ability of Tesla to provide the planned volume of the Electric Model 3. It is predicted by experts that this year the Tesla Model 3 circulation will not exceed two thousand copies, and for the next year it will not be released More than 90 thousand units.  This is not only significantly lower than the number of pre-orders, but also less than the planned figures announced by Tesla itself.  At the quarterly reporting conference, the company's management expressed hope that by the end of this year it will be able to produce 5,000 electric vehicles of this model per week, and in 2018 this figure will double.


Related Products :