The largest computer exhibition in Asia Computex (2017) will start working on May 30.  Even before this event, manufacturers of devices and solutions intend to tell about the upcoming novelties.  For example, a press release with a similar review was published by Sapphire.  Among other innovations at the company's stand will be a set of NITRO Gear to modify the appearance of video card cooling systems, the NITRO + Radeon RX 580 Special Edition adapter and a stub extension for Thunderbolt 3 ports.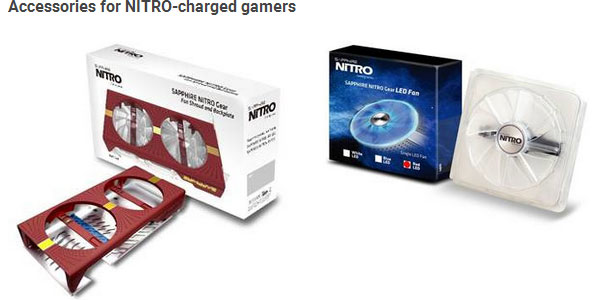 The Sapphire NITRO Gear kit includes a 95 mm double roller bearing fan with three LED backlight options (white, red and blue).  The fan is compatible with all models of Sapphire NITRO + and Pulse RX 580/570 graphics cards, as well as with NITRO / NITRO + RX 480/470 models.  The NITRO Gear also includes front and rear casing panels that are available in one of two color options: Azure Ice or Crimson Fire.  On sale Sapphire NITRO Gear sets promise to appear quickly enough, but the price is not indicated yet.

The model of the video card NITRO + Radeon RX 580 Special Edition received a casing that differs in color (it is azure) from the color of  NITRO + Radeon RX 580 Limited Edition.  Modifications will also differ by higher operating frequencies, the values of which are not yet disclosed.  It is only known that the memory frequency is increased from 2000 MHz to 2100 MHz.  The cooling system of the new model is a "semi-passive" Dual-X.  The settings allow access to fan control in QuickConnect, Fan Check and Fan Service modes.  Deliveries of the Adapter Special Edition have already started.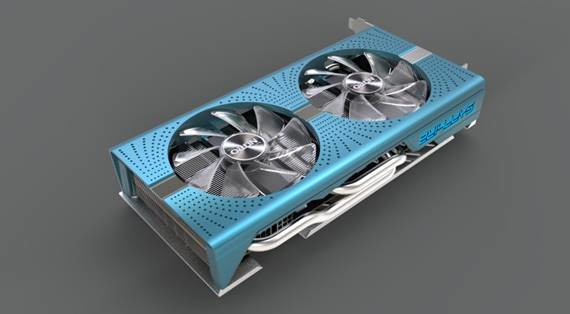 The third novelty Sapphire on Computex 2017 will be a stub / extender for the Thunderbolt 3 port. This device will appeal to Apple laptop owners, who are most active in the Thunderbolt port configuration.  The adapter will connect to the Thunderbolt 3 port either two devices for DisplayPort ports, or two devices for HDMI ports.  This way you can connect two monitors with a resolution of 4K at a frequency of 60 Hz , if you use an adapter for DisplayPort, one monitor with a resolution of 5K at 60 Hz (only running Windows).  Deliveries of the plug start in the third quarter.  The price is not specified.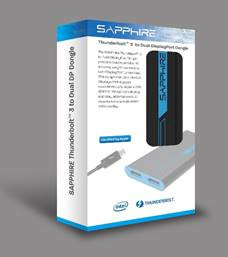 Related Products :